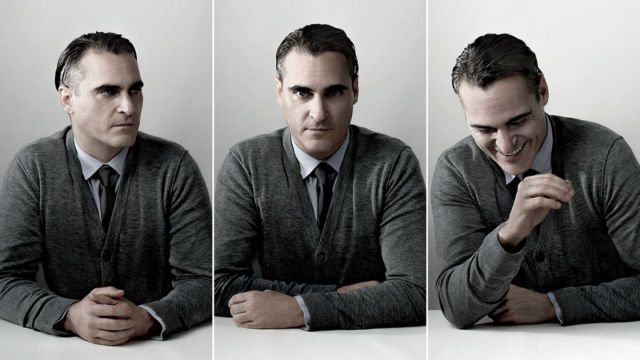 Joaquín Phoenix is starring in the 2015 film to be written and directed by Woody Allen, due out in 2015 . In a new interview with Playboy, Phoenix has talked about his experience working with Allen.
PLAYBOY: How did starring in Woody Allen's new movie work out for you?

PHOENIX: He's not at all like what you think or like the characters he plays. He's very assertive and strong, knows what he wants. I liked working with him very much. His writing is so good, and he understands the rhythm of a scene so well, it's amazing to experience. You think of a scene and it seems all right, and then he'll make a couple of small adjustments, and it's like unclogging an artery.

PLAYBOY: Had you ever come close to working together before?

PHOENIX: My mom reminded me that I auditioned for him when I was 20 or something. I don't even know for what. Listen, he's the first filmmaker I was aware of. I remember seeing Love and Death when I was a kid. I always wanted to work with him, but I didn't think it was going to happen. So I was very pleased.
As usual, not many revelations about the film, although they also confirm its a dramatic role. Phoenix doesn't do many interviews, and it will be interesting to see if he says much more about his work with Allen. You can read the full interview at Playboy.
We've wrapped up just about everything we know about the 2015 film. We expect it to be out around July.