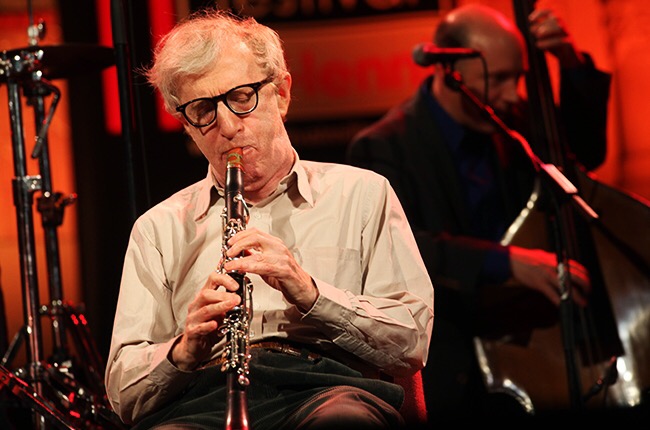 Woody Allen is returning to Europe for a very special concert on New Year's Eve. He will perform with his regular band, The Eddy Davis New Orleans Jazz Band, at the Liceu Opera House on New Year's Eve.
The concert is part of the first Suite Festival BCN Music Experience, a festival that hopes to attract more tourists into the arts scene in Barcelona. The festival runs through to April and will feature other artists such as Van Morrison and Bob Geldof. You can read more about it at Billboard.
Allen, of course, has history with the city of Barcelona. Vicky Cristina Barcelona was Allen's love letter to the city. He has always been a champion of the city and Spain, and has worked to reflect it in film. He is the English narrator for an upcoming documentary about Barcelona called La Rosa De Foc. He is also stage directing an opera Gianni Schichi in Madrid which opens June 2015.
It's not the first time Allen has performed in Europe, recently putting on concerts in France during the filming of Magic In the Moonlight. He last performed in Spain in 2010.
Allen and band will continue their New York residency every Monday night at the Carlyle Hotel. They are currently announced to be performing until the 15th December.