The cast of the Bullets Over Broadway musical are as busy as ever, especially in the lead up to the Tony Awards. Here's a big wrap up including news on the Tony's, The Drama Desk Awards, new videos, photos and more!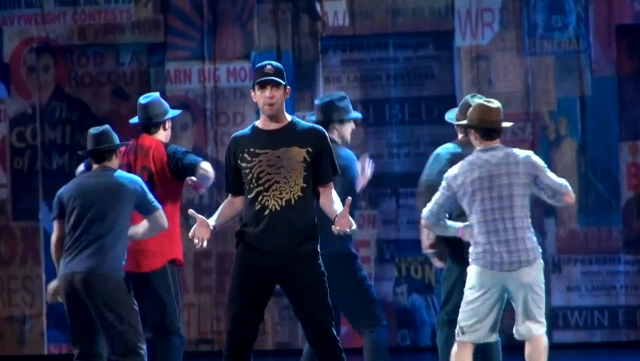 We weren't sure but it looks like "Bullets…" will definitely be performing at the Tony's. We can't embed it but BroadwayWorld.com went behind the scenes at rehearsals with Susan Stroman and Nick Cordero. They will be performing 'Tain't Nobody's Biz-ness If I Do'. Check it out.
Nominated for a Tony is costume designer William Ivey Long. Broadwayworld.com revealed some of his early sketches for the show, and the finished costumes. It's a story in two parts, with one focussing on the Atta-Girls, like of backing dancer Paige Faure below, and another for the main cast, like Zach Braff below.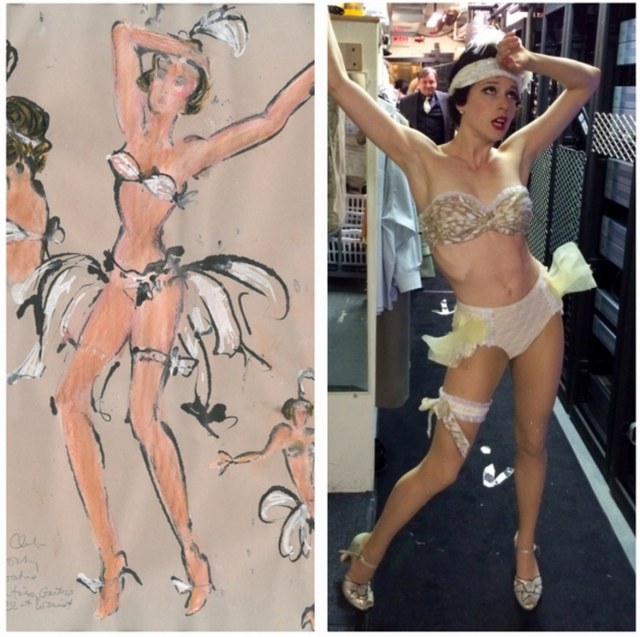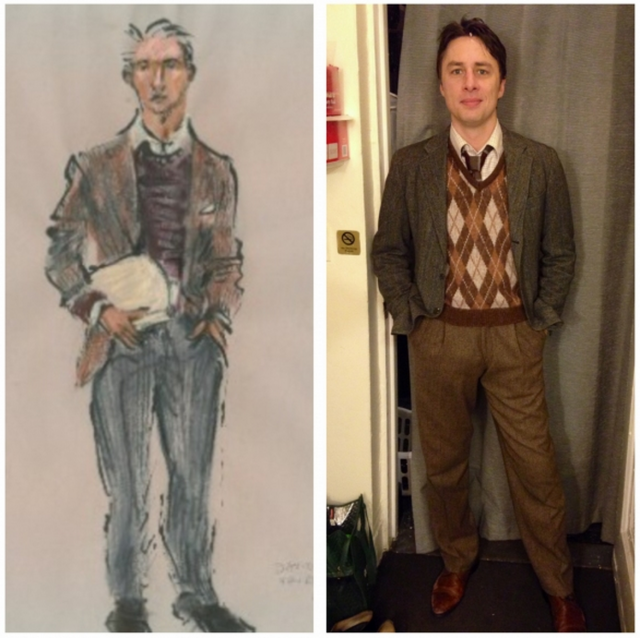 Long also won the Drama Desk Award for Outstanding Costume Design. Broadway World has a full list of winners.
Vanity Fair took aside some of the Tony nominees for a new photoshoot. Cordero, nominated for Best Supporting Actor for a Musical, took part. He also talked about his favourite onstage moment.
I get to do a lot of cool stuff in the show—I drive a 1920 model of a Ford car—a real car. It's got an electric engine. I could drive it in the audience if I wanted. It is my decision to not drive it into the front row of the theater, and I make that decision easily—well, some nights are easier than others. It's a contract that the audience and I have: they pay, and I don't kill them.
Helene Yorke took Theatremania backstage for a tour. The video is fantastic as she takes you backstage for warm ups and rehearsals.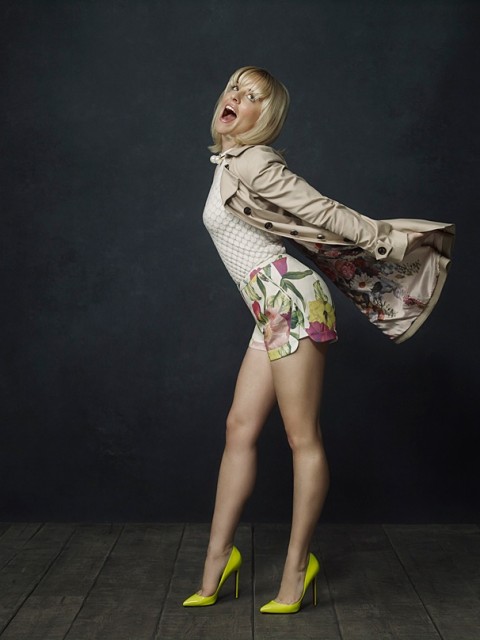 Broadway.com also did a special high fashion photoshoot with some of the stars currently on Broadway. Yorke was one of the many to take part.
Stroman sat down for a new video interview with Broadway.com
The Tony's are tomorrow and we will be watching (and probably live-tweeting). Fingers crossed for a couple of wins for 'Bullets…'.