Another small snippet from the 2016 film written and directed by Woody Allen to round out the week. A scene was shot in Gramercy with Jesse Eisenberg, Tom Kemp joins his third Allen film and other tidbits.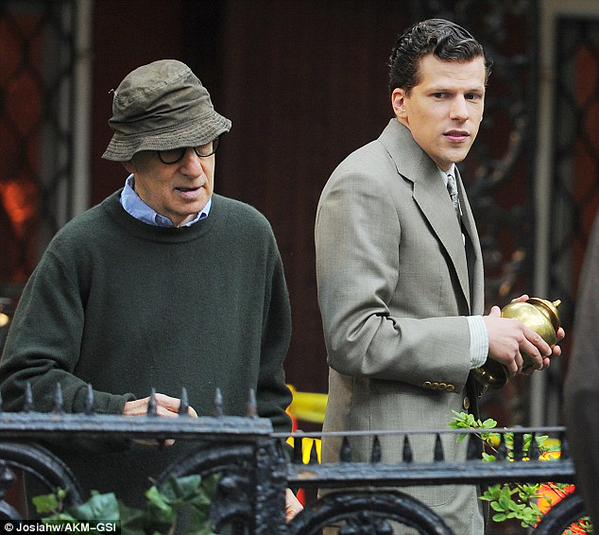 First, that shoot with Eisenberg. It was filmed on 326, 18th Street in the Gramercy area of New York. The house was set off the street and had a sign promoting French lessons. Eisenberg seemed to be holding an urn and pouring ashes. Allen was also spotted on set.
From the set of #WASP2015: Jesse Eisenberg looks to be pouring ashes? #filmshoot @prodweek #gramercy pic.twitter.com/3dcTQKaFUx

— Barb Leung (@barb_leung) October 1, 2015
Setting up for #WASP2015. Can't wait for time to be turned back on 18th Street. #Gramercy #filmshoot pic.twitter.com/xfkUCGsC04

— Barb Leung (@barb_leung) October 1, 2015
A second scene was shot much further north of Manhattan, near Broadway and 207th, in the Inwood neighbourhood. No photos so far of that shoot but there were filming signs around.
Heads up #inwood – Woody Allen will be in the hood on Friday! pic.twitter.com/wRzckLoess

— laurel (@laureleena) September 30, 2015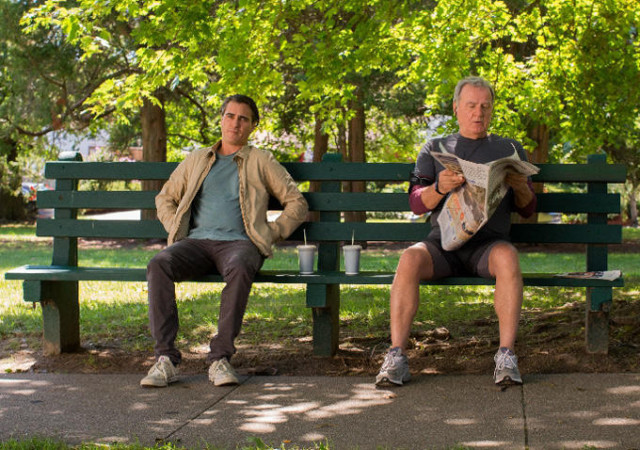 In non filming news, another actor has been added to the cast. Tom Kemp has joined the film, playing 'Politician' (suggesting a small role). It is Kemp's third film with Allen, having played the small but vital role in Irrational Man, as well as appearing in Blue Jasmine. He's in the photo above with Joaquin Phoenix.
Not much else to report, and still no sign of the extended cast. According to social media, Steve Carell has left New York. Production is still due to continue for another couple of weeks.
Steve Carell leaving NYC. Wonder if he is done with #WASP pic.twitter.com/dZM7LgwWJT

— Starbucksaddict (@DogbluffGirl) September 25, 2015
Find all our 2016 Film coverage.