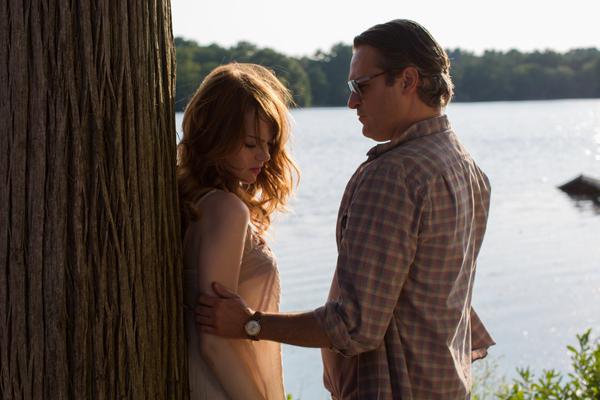 Almost three months into the release of Irrational Man, the new film from Woody Allen. We round up this week's box office results.
'Irrational Man' has now earned $9,362,808 in the global box office. US inched forward a little to $3.96m. UK comes in strong at number 2 ($765k), Brazil ($744k), Greece ($650k), Spain ($638k) and Russia ($581). Big story is Spain, which opened strongly.
This week sees 'Irrational Man' open in Argentina and Sweden, traditionally good markets for Allen. France follows on 14th October, which is another big market for Allen. The film should hit $12 million, and hopefully get to $15 million.
Some new pictures have come from Spanish distributor eOne. But other than that, a pretty light week, and most of the heat on the film seems to have died down.
We are going to do a box office overview for 'Irrational Man' soon, and we will discuss how well the film fared. Meanwhile, 'Irrational Man' is playing in some countries, and we await details of a home video release.