A new article on Variety is reporting the acquisition of two Woody Allen films by WestEnd Films. The two films – Match Point and Scoop – join their already sizeable collection of Allen films.
'Match Point' and 'Scoop' were the first two films made by Allen in London, kicking off his European period.
'Match Point' is the more acclaimed of the two. A tense drama starting Jonathan Rhys Meyers and Scarlett Johansson, it is one of Woody Allen's own favourites. It was a critical and commercial success for Allen after a few flops.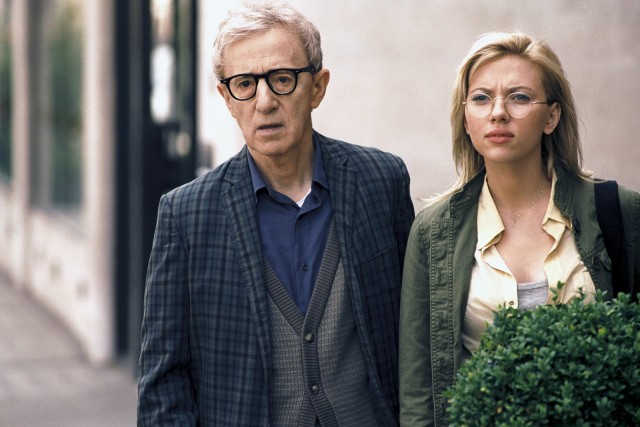 'Scoop' saw Allen reunite with Johansson, playing a completely different tone of a comic murder mystery. The film also stars Hugh Jackman and was Allen's last significant onscreen role (he appeared as part of a large ensemble in To Rome With Love).
They join WestEnd's other films, a ten film run from Bullets Over Broadway until Anything Else. It would be a run of 13 films of not for the missing Melinda And Melinda.
WestEnd Films is a London based company, although it is unclear what countries they might hold rights for, – Variety just says international rights. Their run of films – the 90s and slightly later, has always been a badly maintained catalogue, and has changed hands many times.
No release dates or other information. Let's see if a new box set comes out of this. Maybe they'll all end up on Amazon…