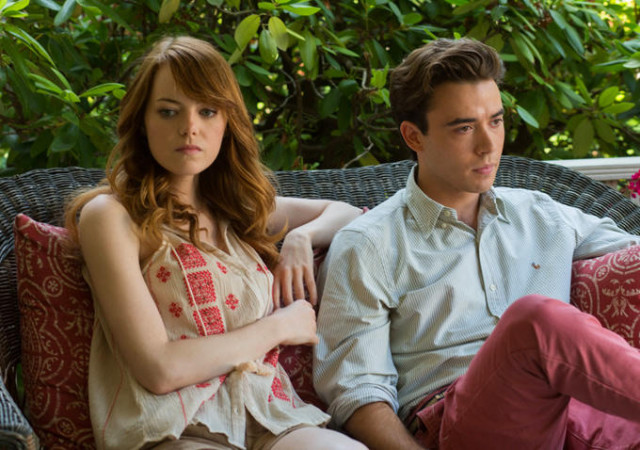 Irrational Man, the latest film written and directed by Woody Allen, is rolling out across Europe. It has earned another modest amount this week.
Irrational Man has now earned $8,376,281 worldwide box office. The US lead the charge with $3.9m. The other top performers are Brazil ($744), the UK ($640), Greece ($608) and Russia ($581). This also marks the week where a majority of the box office is now outside of the US.
The film opens in Spain this week, usually a very strong territory for Allen. Sweden opens October 2. France follows on October 14th, and both should make a significant difference to the box office. The film would be looking to end up around $12 million mark.
Speaking if Spain, their magazine Metropoli interviewed Allen (in Spanish). We won't mangle the translation but Allen sticks to his usual stories. They also put Allen on their cover.
A few more new images have emerged as well.
Very little news otherwise. Argentina released a new poster with a simple Coming Soon.
'Irrational Man' is out now in many countries in Europe.