A call has gone out to look for up to 500 extras to appear in Woody Allen's 2014 film, the comedy starring Colin Firth and Emma Stone, set to shoot in France in just over a month.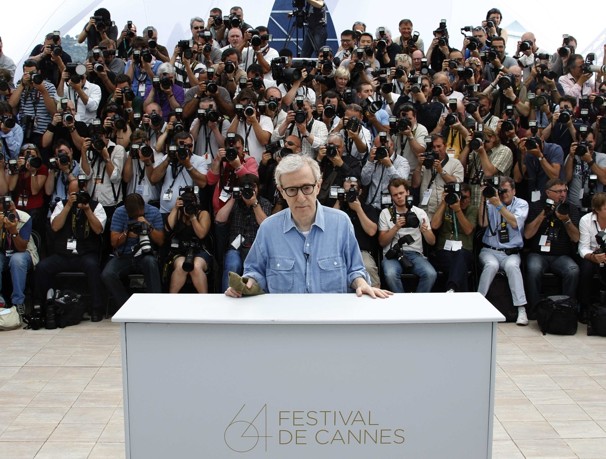 Nice Matin was one of various publications that ran the the story.
They are looking for Causcasion Men and Women, aged 25 to 80. It's a period film, so we imagine they will be recurring town folks, fitted in period outfits.
For men's hair: longish on top, short at the neck, or willing to cut to be so. Mustaches and beards are OK.
For women's hair: short of square, no colouring.
The times needed:
– In Nice, Thursday, June 6 between 8 am and 19:30 (without an appointment, without interruption) Studios Riviera-Edouard Grinda Avenue. Lodge of plate 6 (follow signs "wasp"). Present with a recent photo (possibility of the photo on site)
– In Cannes, Friday, June 7 from 8:30 am to 5:15 p.m. (without appointment and without interruption) to the Yellow room of City Hall, with an attached photo, recent prefered. But it will be possible to make one on the spot.
Is this you?
Send your application to: castingwasp@gmail.com
The release also says that the film only be 'partly' shot in the French Riviera, although this could be an easy mistake.