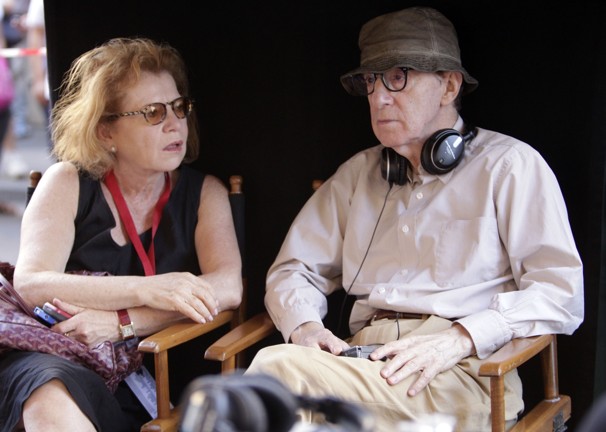 Details are beginning to emerge about Woody Allen's 2014 film, set to be his 43rd as writer and director. New articles gives us an update of the parts of France the film is set, and a juicy detail about the time it's set.
The Riviera Times has the big story
Soon the towns of Antibes, Menton and Grasse will be taking over Cannes' mantle as the stage of celebrity this summer as Woody Allen reveals plans to shoot his latest film on the Riviera.
The story goes on to pinpoint northern Grasse, that production will begin 7th July and will last at least 10 weeks. Once again, they mistakenly credit this as the second time Allen has filmed in France, forgetting Everyone Says I Love You.
More interesting is the time period where the film is set.
"All we know is that it's a period film," Évelyne Colle, member of the Alpes Maritimes Film Commission, "and the plot unfolds in the 1920s to 1930s era."
Another report NiceMatin.com (in French) has similar information. Along with the period piece information, in says that Letty Aronson, Allen's sister and longtime producer, has been in the southern France area, shopping and scouting locations.
Allen's no stranger to period drama, from The Purple Rose Of Cairo, Radio Days and more. He also flirts with the past in films such as Zelig and Midnight In Paris.
Both articles reinforce plenty that we already know. That Colin Firth and Emma Stone will star, and that it will be a comedy. Allen is no stranger to the south of France, having appeared many times at the Cannes film festival.
Very exciting news, and we will report on any more details about this new film as it comes to hand.