Fading Gigolo, the new film written, directed and starring John Turturro, is still in cinemas, but we already have DVD details – including cover artwork. The comedy also stars Woody Allen, Vanessa Paradis, Liev Schreiber, Sharon Stone and Sophia Vegara. We have links to pre-order the new releases.
As yet, no special features have been listed on any version. It seems unlikely Turturro, who has been so great at promoting the film, wont include extras. There are certainly deleted scenes to be included.
In the UK, the DVD and Blu-Ray will be released on 29th September 2014. The cover makes a big point about Allen's performance.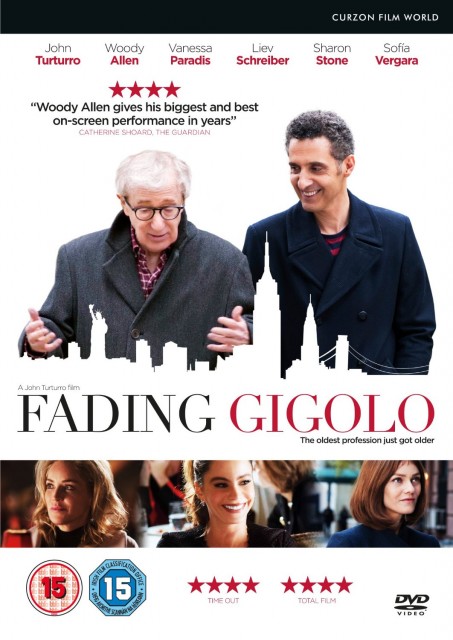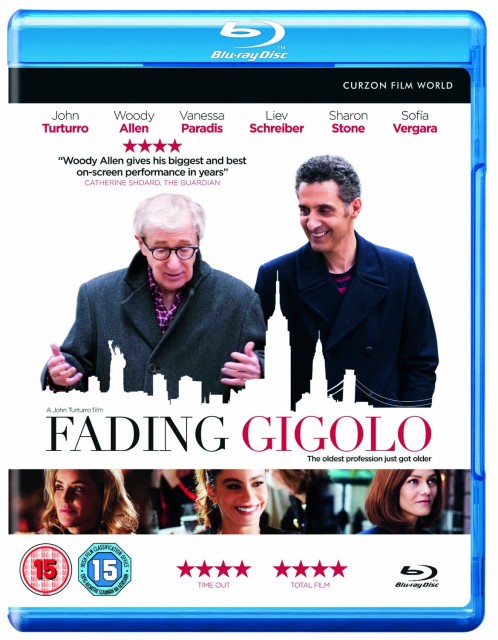 Pre-order Blu-Ray on Amazon UK
 The US has a big wait, with the DVD and Blu-Ray coming 31st December 2014.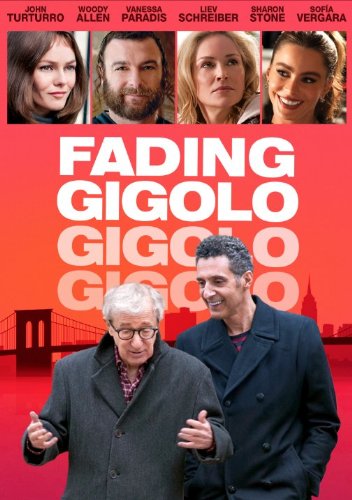 Pre-order DVD or Blu-Ray on Amazon US
No details yet on other markets. In fact, the film is still yet to be released in places like a Germany.
'Fading Gigolo' is doing good business and we will have a box office update after the weekend. The film is in cinemas in many countries right now.