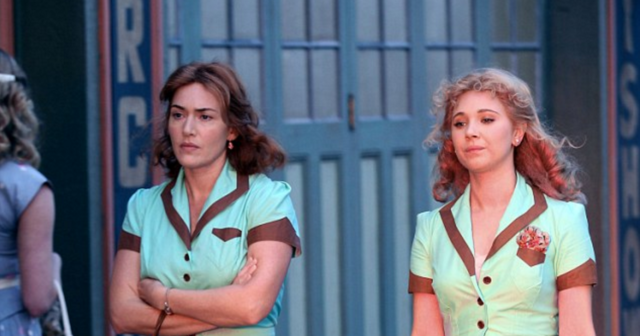 Woody Allen continued production on his 2017 film on Coney Island. The production turned the boardwalk back in time to the 1950s with vintage signage and costumed extras. Two of the film's stars were spotted – Kate Winslet and Juno Temple.
Daily Mail had great pics.
Daily Mail also claims to have learnt Justin Timberlake's character's name – Mickey Rubin. No confirmation. Who knows.
The outfits look great – and we are starting to get a little sense of the story. We will do a big wrap up of everything we learn when production wraps.
Follow all our 2017 Film coverage.