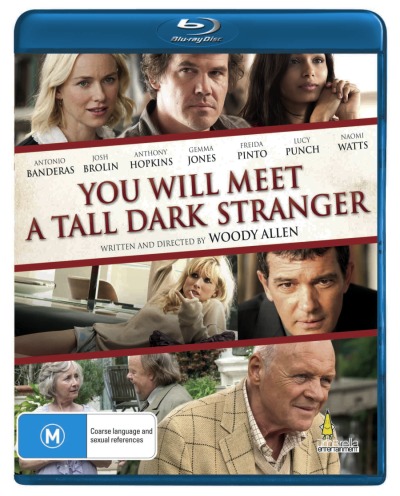 A quick one: It took a long time for You Will Meet A Tall Dark Stranger to hit Australian cinemas, but the 2010 film was finally given a short run earlier this year. Now the Blu-Ray and DVDs have been released in Australia. The disc releases, like the theatrical release, was greeted with little promotion.
The Blu-Rays and DVD follow suit with international releases with no special features. The Australian versions, released earlier this month, do have a cover that is unique to that market.
No digital release on iTunes however. We assume this wraps up the campaign for this film in Australia.
Blu-Ray version above. DVD version below.