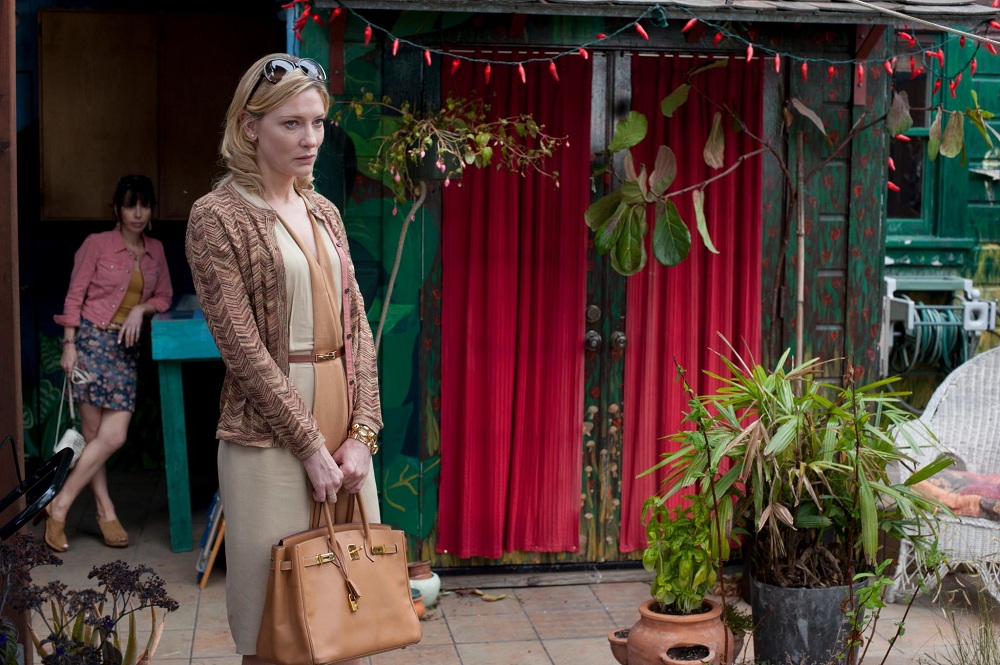 We are six weeks out from the US limited release of Blue Jasmine, the 2013 film written and directed by Woody Allen and starring Cate Blanchett.
Last week, The Museum Of Modern Art held a special private screening of 'Blue Jasmine'. Zach Braff and Barbara Walters were amongst those spotted. Several people's snap reviews were quickly posted on twitter.
Eugene Hernadez of IndieWire tweeted
Cate Blanchett owns title role in Woody Allen's BLUE JASMINE. Nice supp roles by Andrew Dice Clay and the #SanFrancisco bay! Thumbs up.

— eugene hernandez (@eug) June 14, 2013
Writer Erica Jong:
Woody Allen's Blue Jasmine is great–amazing performances by Cate Blanchett, Alec Baldwin and whole cast. Funny but also goes deep. See it.

— Erica Jong (@EricaJong) June 14, 2013
Musician Nona Hendryx
Just leaving a screening of Woody Allen's new film 'Blue Jasmine', Cate Blanchett is fierce, Saw my old friend Alec Baldwin, a r. good film!

— Nona Hendryx (@funkrockster) June 14, 2013
Conal Fowkes, who has played piano in the same jazz band as Woody Allen for decades, tweeted.
Just attended a private screening of Woody Allen's new film "Blue Jasmine". Cate Blanchett and Sally Hawkins are outstanding! Go see it!

— Conal Fowkes (@conalfowkes) June 14, 2013
So still overwhelmingly positive so far.
Speaking of Conal Fowkes – he's revealed that he's recorded the song that plays as the theme for 'Blue Jasmine', the Rodgers and Hart classic 'Blue Moon'. We know it plays a significant role in the film. Fowkes also performed several songs on the Grammy award winning Midnight In Paris soundtrack.
In other music news, bajoist Cynthia Sayer also revealed that she brought her banjo in for some work on a Woody Allen film. We assume it has to be 'Blue Jasmine'.
SFweekly has written up some of the locations we see in the Blue Jasmine trailer.
Finally, TV personality Ali Fedotowsky (@AliFedotowsky) has tweeted that she has a cameo in Blue Jasmine. She hasn't revealed the role, but her character's name is Melanie.
Excited to announce that I have a cameo in Woody Allen's latest film Blue Jasmine. So unbelievably grateful to be a small part of it!

— Ali Fedotowsky (@AliFedotowsky) June 11, 2013
There's going to be plenty more in the next 6 weeks leading up to the premiere. Be sure to check out our Release Dates round up, constantly updated with new dates.