News Bits! Our twice monthly round up of Woody Allen bits from around the web.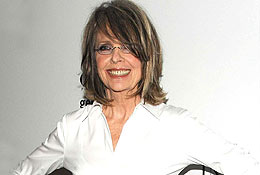 Diane Keaton has stayed in the press these last couple of weeks, whilst doing press for 'The Big Wedding'. An interview with Saga magazine caught her reflecting on her career with Woody Allen.
Anything I've done is based on Annie Hall. It's been the foundation for everything that I've had the opportunity to do, to experience, to learn. And it definitely changed things for Woody and me.

Everything that he and I had made up until that point – Sleeper, Love and Death, Play it Again, Sam – had been so easy. It had been a breeze because nobody had expected anything of us, and we never really thought about what we were doing – we just went out there and made movies. But after Annie Hall won the Oscar, it all became much more important because suddenly you were riddled with, "Oh, my God, what now? We've got to do something great".

You know, you have a fantasy of what it would be like to have your dream come true, but the reality of having it actually happen is quite different, and it does take a certain… managerial skill and a sense of what your values are in life to make your way through it.

I was lucky in having the opportunity to be in the film… but I also had to stay strong in order to stay grounded through what came after. I think I did OK, though.
Very insightful stuff, and Saga has more of it.
We loved 'Before Midnight', the new film from Richard Linklater, starring Ethan Hawke and Julie Delpy (who also co-write). The filmmakers also made a special video about keeping quiet in cinemas for the Alamo Drafthouse. The short fourth wall breaking video features a reference to The Purple Rose Of Cairo.
Alamo Drafthouse is opening in NYC at the Metro Theatre at 2626 Broadway. It just happens to be the cinema where Woody watches 'Duck Soup' in Hannah And Her Sisters.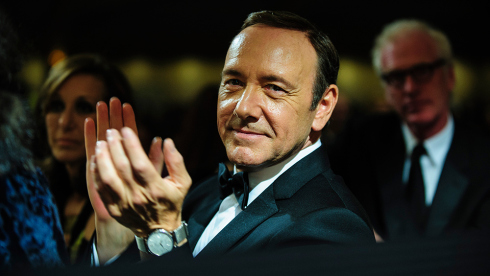 Kevin Spacey might be one of the most reknown actors on the planet. But he still hasn't worked with Woody Allen. In a new interview with Variety, he reveals that he's recently reached out to Allen.
There are some directors where I think, 'Why do you never call?' I wrote a letter to Woody Allen recently. I introduced myself as an actor he might have heard of, but perhaps not, and I gifted him a Netflix subscription so he could watch my show.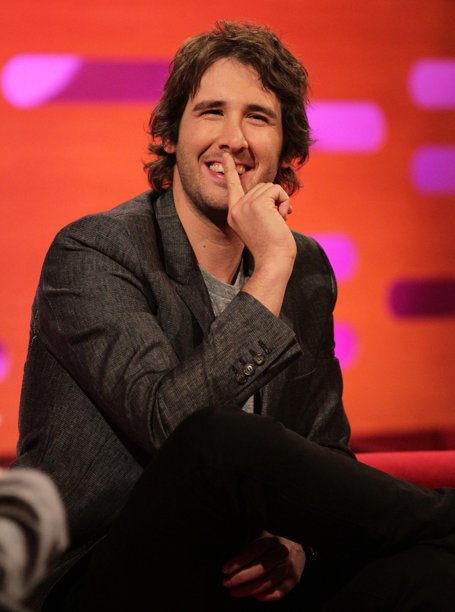 Singer and actor Josh Groban also joins the line of people wanting to work with Woody Allen. Yahoo! has the quote, and reveals that the two have met.
I would very much like to do more acting. I would like to work with someone like Paul Thomas Anderson or Wes Anderson, but Woody Allen would probably be top of my list. He's the man.

I met him briefly. He directed an LA opera production and I was there on the opening night. We also go to Knicks games – not together – but I always see him there.

We've shared an elevator at Madison Square Garden a few times and he gave me his Knicks towel to wave around. I'll take that little gift as an open invitation to star in his next movie.
Another actor that would like to work with Woody Allen is Jerry O'Connell, but it looks like he missed his chance. In a recent chat with the Huffington Post, he revealed he was cast in an Allen film, but his TV contract prevented him from doing so, and he wasn't allowed out of it.
"I got so mad at them," the actor said, referring to the executives with whom he had to negotiate his contract. "I didn't talk to those bosses for the rest of my time there."
O'Connell did not reveal which Allen film. Watch the video at the Huffington Post.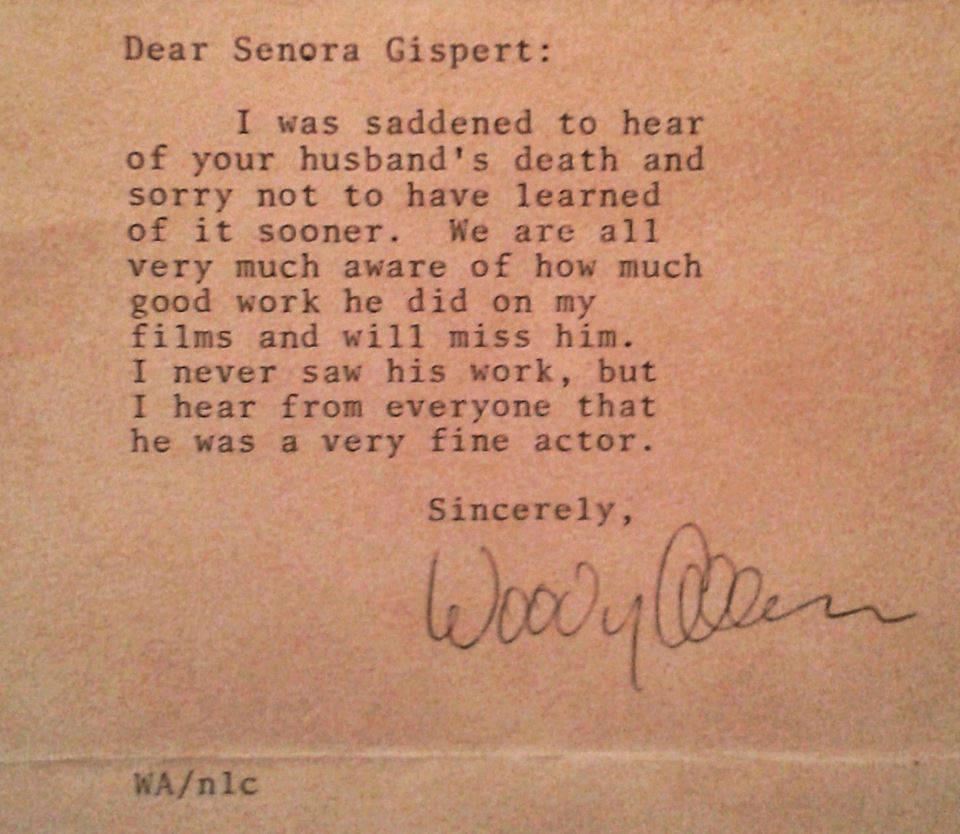 For Spanish audiences, the name Miguel Ángel Valdivieso is synonymous with Woody Allen. The Spanish actor also served as the voice of Woody Allen in Spain until his death in 1988. Adoma (@adoma) tweeted a note from Woody Allen to his his widow, Maria Dolores Gispert. It's new to us so we thought we'd post it as well.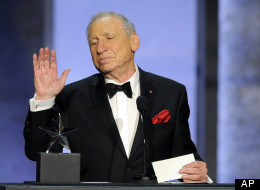 Mel Brooks was honored by the AFI last week, when he was awarded the American Film Institute's 41st Lifetime Achievement Award. Many stars were there, including Woody Allen alumni Billy Crystal (Deconstructing Harry) and Larry David (Whatever Works). Woody Allen himself appeared in a pre-recorded video, although we haven't found a pic. The special airs on TNT in the US on 15th June. Find more about the night at the Huffington Post.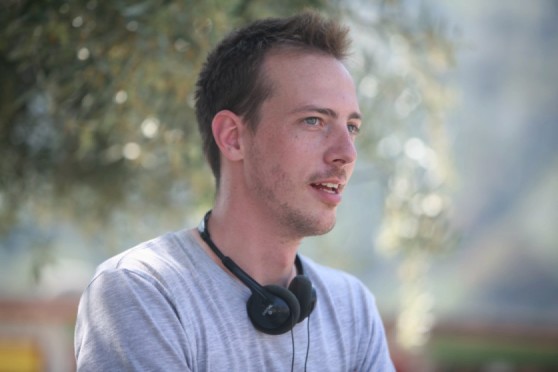 Jacob Hatley is the director behind the wonderful, heart breaking documentary 'Ain't In It For My Health: A Film About Levon Helm'. Helm was the drummer, and the heart, of The Band – one of the greatest and most revered rock bands of all time.
Hatley spoke to News & Record about the film, but also gave them his top 10 films. Number two is Manhattan.
It's just a little relationship movie on the page, but on screen it's an epic.
Sabotage Times have listed the worse Woody Allen imposters. The biggest offender appears to be Will Ferrell, for his work in Melinda And Melinda. Find the others over on their site.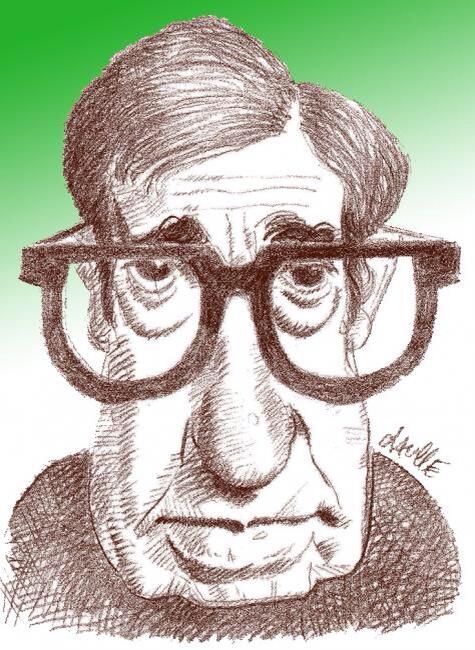 Artist's Bertrand Daullé's take on Woody Allen.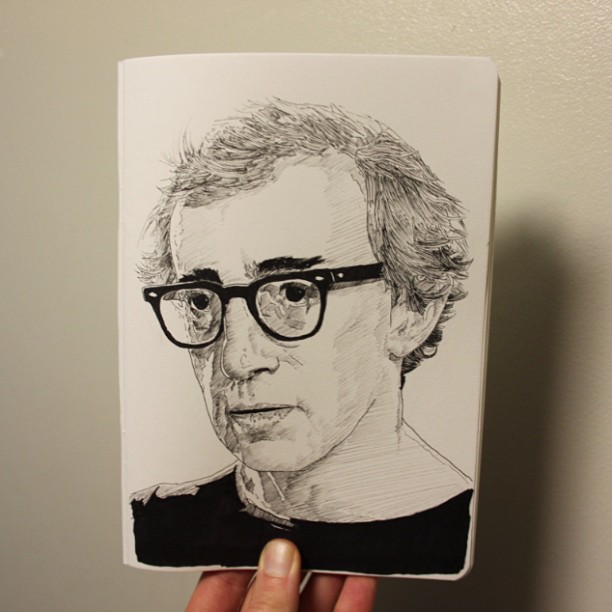 @johnjpearson posted this on his instagram
Finally, a tribute to Minneapolis, based on the opening to 'Manhattan'.