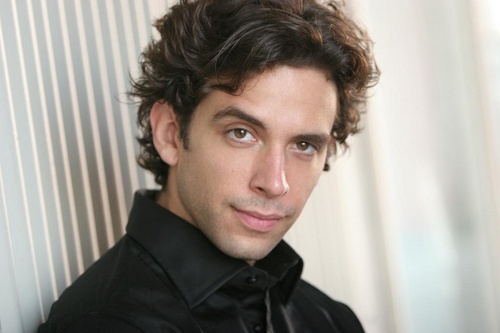 Two leading roles in the upcoming Bullets Over Broadway Musical have remained a mystery so far. Based on Woody Allen's 1994 film, two of the four leads had not been cast, which much speculation and rumour about who was in the running. Today one of them has been filled, along with details of the ensemble cast. The winner of the coveted role of Cheech is Nick Cordero.
Cordero is a relative unknown, although the rumours are coming out from rehearsals that Allen is picking his favourites, despite pressure to cast big names. Cordero was part of the original cast of 'Rock Of Ages', and has been working Off-Broadway and has little onscreen acting experience. In the 1994 film, the role was played by Chazz Palminteri.
Bobby Cannavale revealed recently that he was approached by Allen for the musical. We are not sure what role, but Cheech would seem to fit best. It looks like
Along with Cordero, the ensemble line-up has been announced. They are:
Clyde Alves, Jim Borstelmann, Janet Dickinson, Kimberly Fauré, Paige Faure, Casey Garvin, Sarah Lin Johnson, Andy Jones, Amanda Kloots-Larsen, Kevin Ligon, Brittany Marcin, James Moye, Beth Johnson Nicely and Eric Santagata.
What is left will be to cast the role of Helen Sinclair, who was played by Dianne Wiest in the film.
The musical opens in March at the St James Theatre, with tickets on sale now. From November 18-23, the theatre's box office will be open to the public as well. Check out their website for more details.