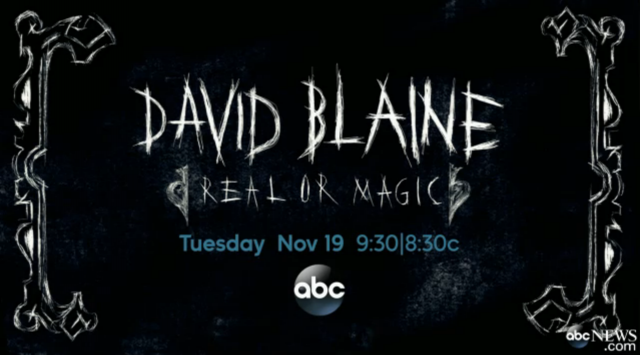 Woody Allen loves magic. It's a trope he's used in many films from Don't Drink The Water, Scoop and more. So it's no surprise that he agreed to be a part of the new special by magician David Blaine. Entitled 'Real Or Magic' the special with air on ABC in the US on Nov 19.
Woody Allen is just one of many stars featured in the 90 minute special, which has been in the work for years. Other stars announced include Katy Perry, Bryan Cranston, Aaron Paul, Will Smith, Ricky Gervais, Kanye West, Robert DeNiro, Stephen Hawking and more.
Blaine is a groundbreaking illusionist, and has created many public stunts that have fascinated the public. The new special promises new tricks.
There's things that I traveled to Africa to learn and you see that process when I come back and perform it in front of Woody Allen, Robert De Niro and guys like that. There are new things that only a few people in the world can do.
It hasn't been announced what magic Allen will be involved in. We will have to wait til the 19th to find out.
Many of the videos are only viewable in the US. Here's the ones we found that were not.