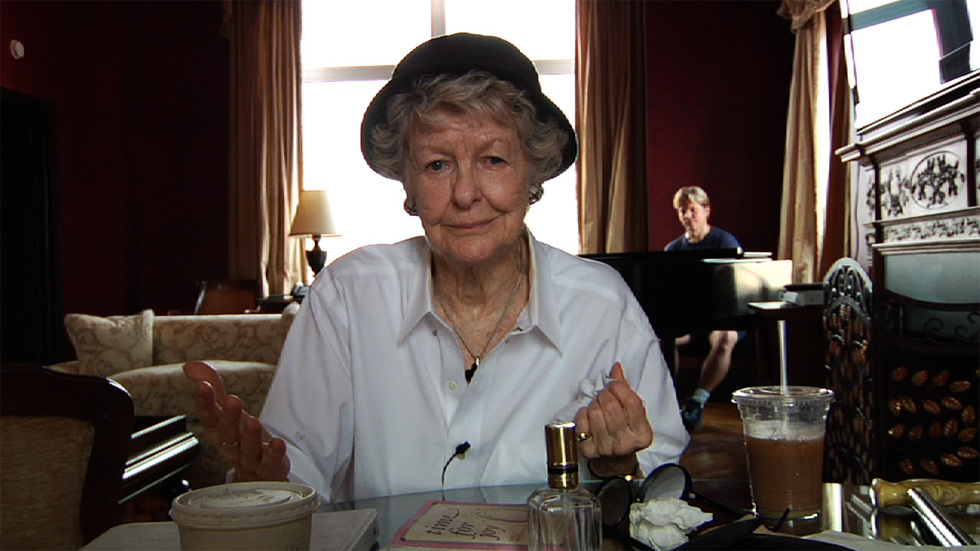 The wonderful Elaine Stritch has passed away. The glamorous star of stage and screen died in her home in Michigan.
She has had so many memorable roles, especially onstage. She is the definitive performer of works by Stephen Sondheim, Cole Porter, Noel Coward and many, many more. In recent years, she played Alec Baldwin (Alice, To Rome With Love, Blue Jasmine)'s mother in '30 Rock'.
Stritch appeared onscreen in two Woody Allen films – September and Small Time Crooks. She was also cast and shot in Everyone Says I Love You but her scenes were ultimately cut. She was also looking to appear in Fading Gigolo. The big connection between Stritch and Allen is their association with the Carlyle Hotel. Allen has famously held onto his Monday night shows there for decades. Stritch was the hotel's most famous resident, only moving out last year. Perhaps it was a sign.
We are big fans. If you want to see real star power, check out 'Elaine Stritch At Liberty', her one man show where she covers the story of her amazing life, from dating Marlon Brando to passing on 'The Golden Girls'.
Or this clip where DA Pennebaker followed the recording of the soundtrack of the Broadway show 'Company', by Sondheim. This clip, with the commentary on, talks about her struggle to get this song.
Here's a letter that Allen wrote to Stritch to get her to appear in 'Small Time Crooks'.
This is a letter from Woody Allen to Elaine Stritch that's in the overwhelming Elaine Stritch room at Stella Adler. pic.twitter.com/BL05RYdqwl

— alice (@ricep0d) July 17, 2014
And here's Allen with Stritch on the set of 'September'.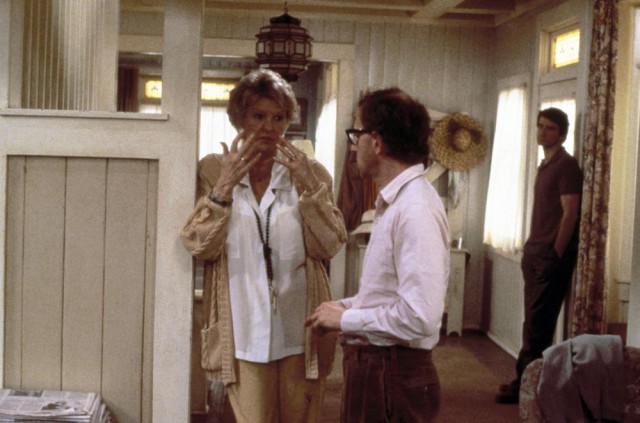 We love her. She will be missed.