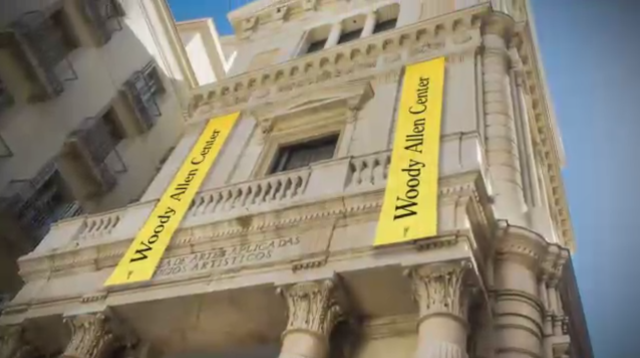 We know Woody Allen loves Spain, and Spain loves Woody Allen right back. They have a statue of him in Oviedo, but that seems to be only the beginning. Plans are afoot to open a Woody Allen museum in Barcelona. TV3 had the scoop.
The plans, which calls the museum the Woody Allen Center, seem very grand and ambitious. If all goes to plan, it will take over the former School of Arts and Crafts, a beautiful 3 story building built in 1883 and abandoned in 2009. It is right in the tourist area, near Las Ramblas and a beautiful location.
Here it is on Google Maps
Spain's TV3 has a video on their news article which includes some of planned works. They look to want to incorporate interactive exhibits, artwork, a history, memorabilia and lots of technology. Some screenshots: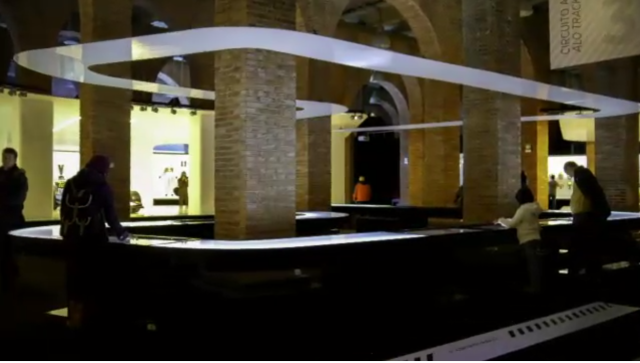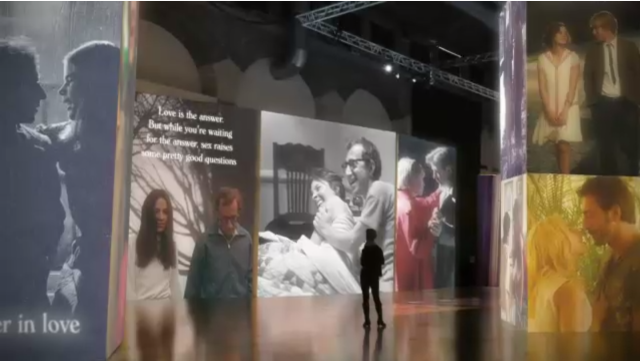 Behind the project is Jaume Roures, who has produced three of Allen's films – You Will Meet A Tall Dark Stranger, Midnight In Paris and of course Vicky Cristina Barcelona. He not only wants to pay tribute to his friend, but create a one of a kind experience to draw tourists into Barcelona. Funding is coming from Mediapro.
Roures:
We have a very special relationship with Woody, and it is like we are making a new film with him.
Plans seem very far along, and the project is pending approval from the government that owns the abandoned building. If successful, it will be built within two years.
Crazy, huh?