Zelig is the latest Woody Allen film to come to Blu-Ray. The limited edition of just 3000 copies comes from Twilight Time, where you can purchase the new edition. It is the first time the film has been made available on Blu-Ray anywhere in the world.
Here's the box art, and inlay art is above.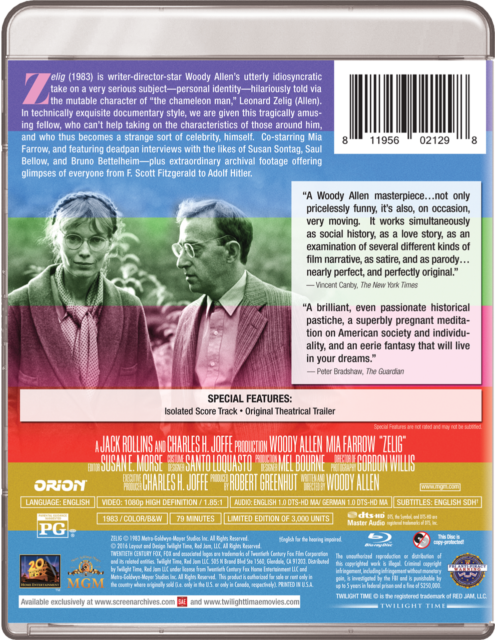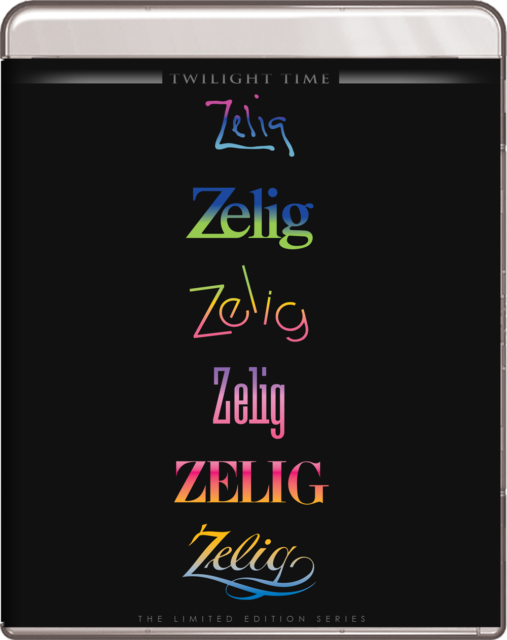 Zelig was an acclaimed work by Allen, probably still his most technically ambitious. It co-stars Mia Farrow, and Allen actually made the film at the same time as A Midsummer Nights' Sex Comedy.
Here's the trailer.
Twilight Time have been releasing Woody Allen's Orion period blu-rays for the last several years, although this is the last film they have announced. Stardust Memories, September, Another Woman and Alice has still not been given a release – hopefully soon.
Buy Zelig (and other Allen titles) now at Twilight Time.