Our twice monthly round up of Woody Allen news bits around the web.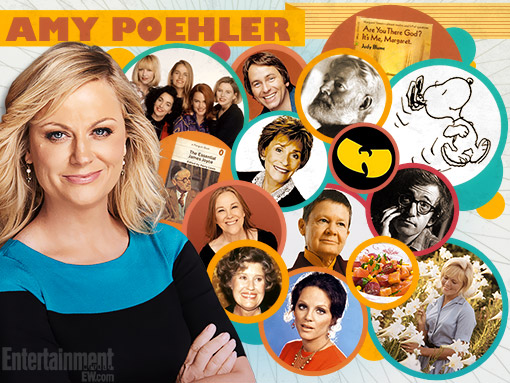 'Parks And Recreation' star Amy Poehler revealed her 'inspiration board' to EW.com, and amongst the famous faces is Woody Allen. Sadly they didn't ask her why.
Christopher Walken has done a new interview with Rolling Stone's Peter Travers. The video interview features Walken in a good mood and reflects on Woody Allen and Annie Hall – and he thinks happened to Duane Hall?
Duane's ok. He's working on a fishing boat, deep-sea trawling.
Starts around 2:30 but it's all worth watching.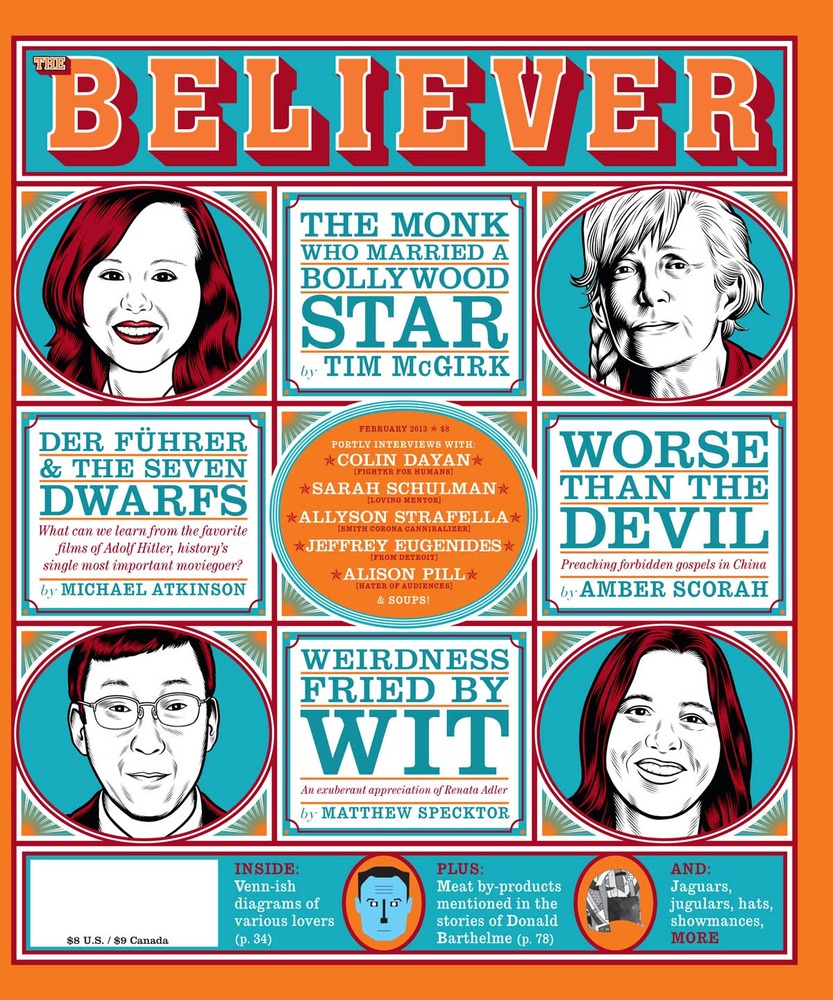 The Believer Magazine spoke to Alison Pill this month. 'The Newsroom' star appeared in Allen's last two films – Midnight In Paris and To Rome With Love. She spoke about her first meeting.
It was crazy. His office is in the back of a hotel—well, now an apartment building. So you go through the back door and there's this sign that says film studio. The first meeting was literally just me sitting in this room and then he came in, he shook my hand, he was like, "Hello, so you're here and doing a play right now? OK, great. See you later!"

Then I got a call later and I was literally left alone in this screening room and he had written a letter to me, which I still have, on the Woody Allen stationery, which is like: "Dear Alison, obviously this character is crazy Zelda Fitzgerald. Marion Cotillard is playing this part; Owen Wilson is playing this part. We're shooting in Paris this summer. If you like it, please let me know, and if you don't, please don't share it with anybody. It's quite secret." Then I read the scenes and I wasn't allowed to take them with me. And then I was on a flight to Paris.
Read much more over at The Believer Magazine.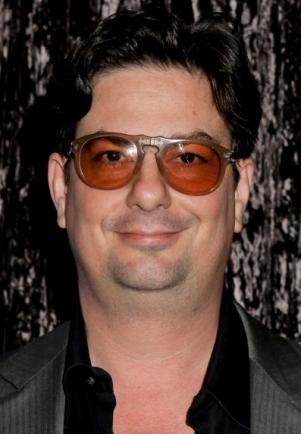 Roman Coppola has spoken to NPR for their series on Movies I've Seen A Million Times and he chose Stardust Memories. The writer/director has been out promoting his new film 'A Glimpse Inside the Mind of Charles Swan III'.
It's a film that I routinely watch, you know, if I'm not sure what I want to see, and then you end up getting sucked into it. So, there are certain movies that for some reason have that quality. I think 'Dr. Strangelove' is another one; 'All That Jazz', for me, Annie Hall — there are a handful of movies — and for some reason they are so rich that to watch it again and to pick it up in the middle or to just watch a scene or you know, to have a little contact with it is just so welcome. So it's a mystery.
Read more and listen to the entire piece at NPR.
More directors have been singing Allen's praises. Abbas Kiarostami, Iranian director of 'Certified Copy' and the new 'Like Someone In Love', has spoken about Allen to the LA Times, in particular how Allen manages to bring himself to a film despite the place.
I think Woody Allen is Woody Allen, and no matter where he goes he still makes his Woody Allen films.
Priase also comes from 'Les Miserables' director Tom Hooper. Speaking to Macau Daily News, he singled out 'To Rome With Love':
I really loved the Woody Allen film 'To Rome With Love,' which hasn't had any nominations at all. But I think Woody Allen remains an extraordinary storyteller. … I mean it's genius. Also, the way he just keeps working, it's a great model for me. I'd love to be at his age and still making a film a year.
Sighs And Whispers blog has posted a surprising list – Playboy's Sexiest Men of 1979, including Woody Allen. He was basking in the success of Manhattan at the time. Others on the list include O.J Simpson, Bruce Springsteen, Burt Reynolds and Johnny Carson. Click on the images to enlarge.
Stephen Soderbergh's new film 'Side Effects' is out in the US. NY Mag's noted that it's a title that has been used many times, including once by Woody Allen.
Woody Allen's third prose collection, which includes his famous short story "The Kugelmass Episode," in which unhappily married City College professor Sidney Kugelmass pays a magician to set him up with Madame Bovary, with unexpected consequences. Released amid Allen's threats to turn into Ingmar Bergman.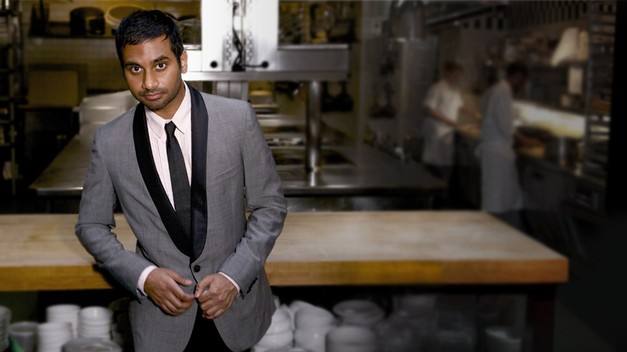 We love comedian Aziz Ansari. But these days he doesn't seem to be that positive about love. He's been evoking Annie Hall when discussing love, as he did with the AV Club.
On love:
I don't think it's overrated at all. Underrated, if anything. It's amazing and beautiful and uniquely wonderful, but unfortunately, elusive and sadly ephemeral. Woody Allen says it best in Annie Hall: Love fades. At this point, there is a lot of research that backs this idea up.
And he evokes Allen again when talking about his future comedy:
Going forward, here's a topic I'm trying to write about for the new show: the idea of, "Why do we want what we can't have? Why does disinterest cause attraction?" Isn't that so frustrating? As Woody Allen says in Annie Hall, "I would never want to belong to any club that would have someone like me for a member." I really hate that we are built that way, and want to learn more about it.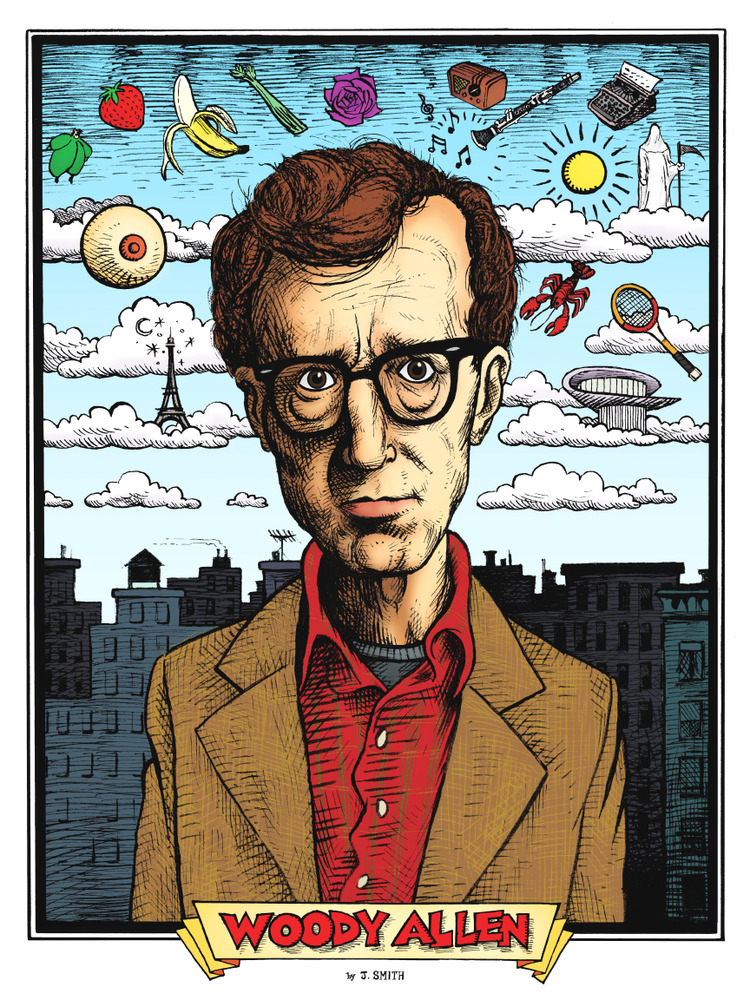 Artist John Smith is selling a new print of Woody Allen.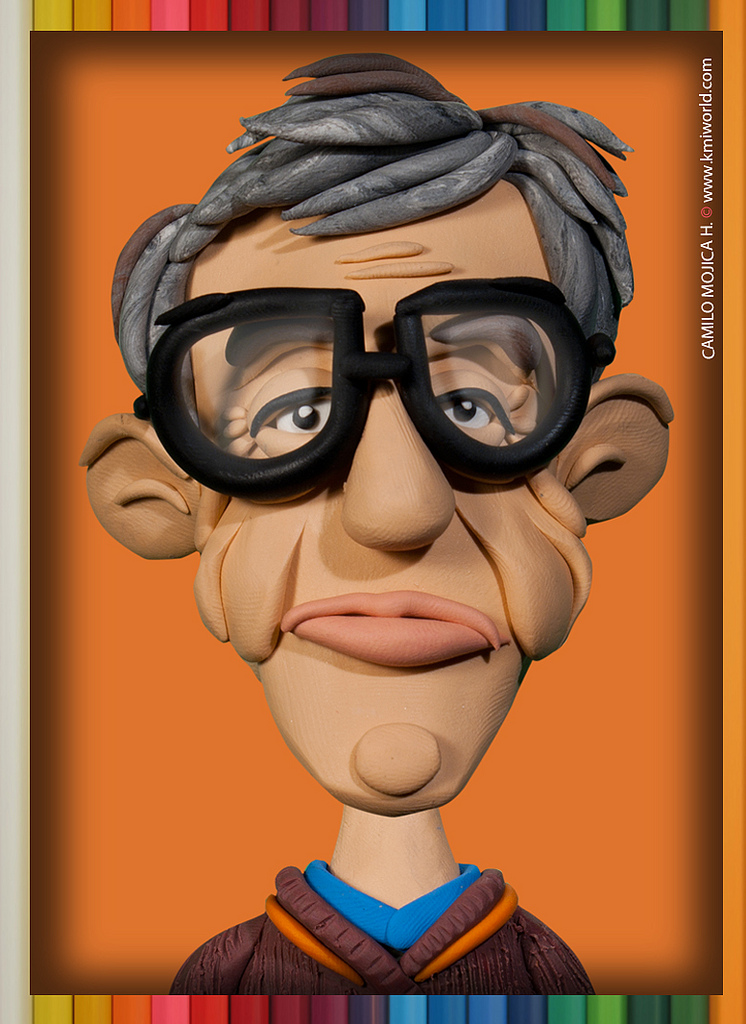 And another original illustration. This time from Kmi World.
Finally, a bit of fun. We love Margo Guryan's 1968 album 'Take A Picture', so we loved this when we came across it – a fan made video of the song using footage from Take The Money And Run.