Café Society, the new film written and directed by Woody Allen, is out now in US theatres, and some European countries. There's been some new features highlighting some of the production.
There's been come talk this summer about how the blockbusters have let us down, and films like Café Society are a break from VFX fatigue. Funny then, that there's actually more digital effects shots in Café Society than almost any other Woody Allen film.
Brainstorm Digital, who handled the effects, posted a video of their work.
(The only other digital effects shot in the entire Woody Allen canon I can think of is the plane in Blue Jasmine?)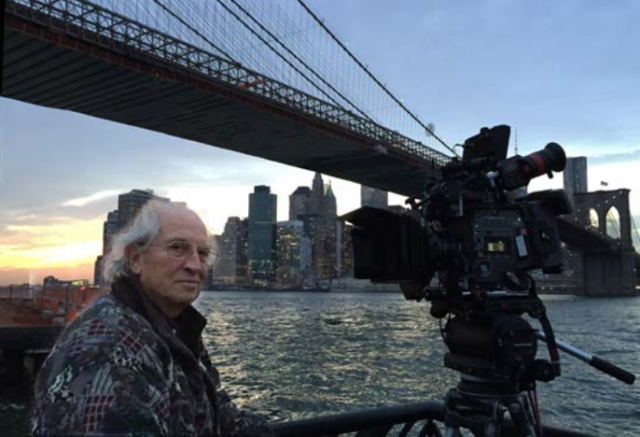 It helps that this is Woody Allen's first ever film shot on digital. He worked with cinematographer Vittorio Storaro, and the digital colouring company Technicolor Postworks sent out a press release about the film. Shoot online has it.
When Woody Allen asked me to do Café Society, he had never done a digital capture before, but I knew that I had to jump completely into this new chance we had. I wanted to see images on set that would be very close to the final result and afterwards on dailies even closer, almost 90% of that way to what we would see at the end – Anthony Raffaele with Baselight was able to offer that.
Architectural Design has profiled the sets of Café Society. Production Designer Santo Loquasto spoke about the glamorous Los Angeles house used in the film's beginning compared to the scenes in New York.
While the New York club was black and white and red, the Dolores del Río home had the pool and the white house and the green grass, and very beautiful silver and aqua furniture of the period.
Architectural Digest have focuses on other Allen films before, including To Rome With Love, Blue Jasmine and Magic In the Moonlight.
Loquasto also spoke to Yahoo about the 1930s setting. For example, the New York nightclub was a set (apparently built in a Brooklyn garage).
The design was inspired by a combination of places Loquasto and Allen had visited, even "a touch of El Morocco," a prominent 1930s nightclub. "We're usually in sync, and the nightclub we worked out together." Its zebra stripes are a striking antithesis to the film's Hollywood pastels.
The Yahoo article helps us place some of the filming locations, including Brooklyn's Myrtle Ave, and the back of Jimmy's No. 43 in the East Village.
Everyone who has seen the film has raved about the production and designs. With this additional press, it seem likely that Amazon will be submitting Loquasto and Storaro for Academy Award consideration.
Café Society is out now in the US, Russia, Poland and more, and will open in Spain and Greece in a week.