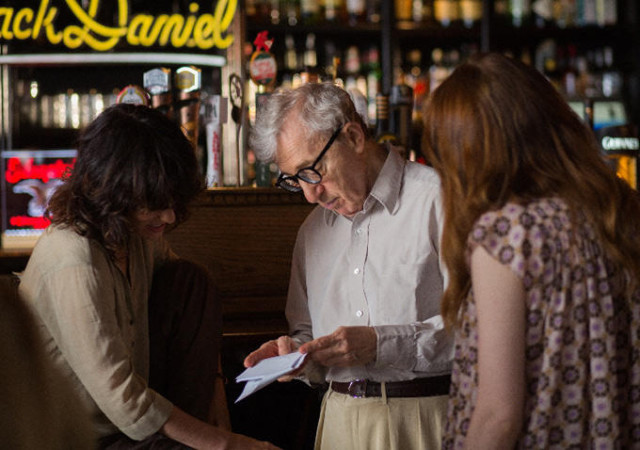 A small tidbit came from the Chicago premiere of Irrational Man, the newest film written and directed by Woody Allen. Allen spoke to press and when asked about his upcoming 2016 Amazon Series, he gave a surprising bit of casting news.
If the idea I am working on works out, then I will be the lead in the Amazon show. But if it doesn't work out I will go do some other show and put the burden on somebody else.
The quote was captured on video below.
This is pretty big news. Allen has only appeared in two of his own films in the last decade. He has not taken a lead role since 2002's Hollywood Ending. Taking on the lead of the entire 6 part series is certainly a strong way of coming back to the screen. He has also said he is not interested in pretending he is younger onscreen, so the mind boggles at what story Allen has that would be led by an 80 year old.
(It also looks like the series will not be the Sidney Bechet/Louis Armstrong biopic Allen has often spoken about.)
It also confirms that Allen has an idea in the running for the series. But as Allen himself said, it is not set in Stone, and he has changed his mind before.
That said, we are dying to find out more.
What do you think of Allen returning to a lead role?