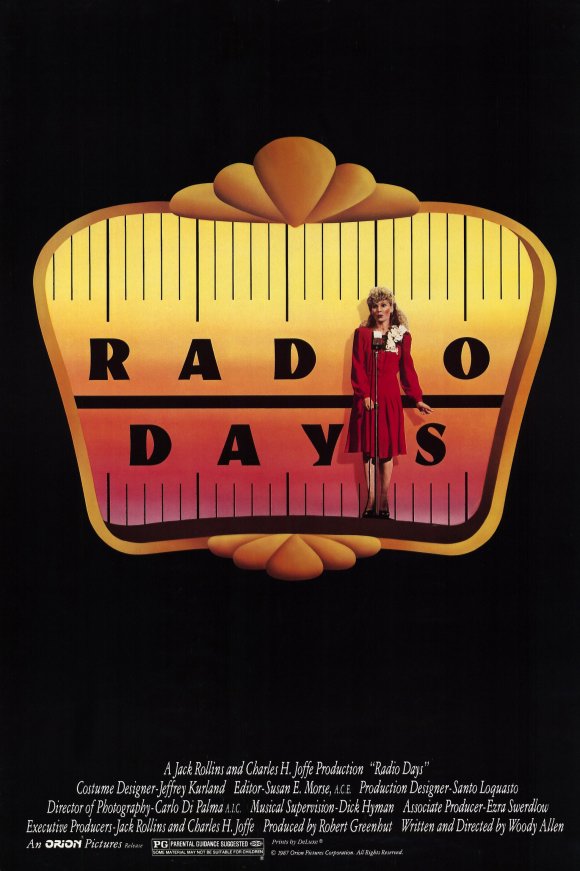 Radio Days is the next Woody Allen written and directed film to hit Blu-Ray. Twilight Time is once again distributor, and will once again release a limited edition run of 3000 copies. The announcement was made on Twilight Time's Facebook page.
Originally released in 1987, this big sprawling film is a love letter to the radio era. It features the stories of many characters in the late 1930s. It also features one of Allen's biggest casts, and many people who had been in Allen's films previously. It is one of Allen's many triumphs in the 80s.
It is the third Woody Allen film to be released by Twilight Time (or fourth if you count The Front which stars Allen). They had previously promised that more Allen films would be forthcoming. Hopefully this means more are still to come.
The official release date of 'Radio Days' on Blu-Ray is 8th July 2014. It will be available for pre-order shortly before then.
Crimes And Misdemeanors and Broadway Danny Rose, Twilight Time's previous Allen titles are still available, although won't last long. You can buy them at Screen Archives.