Fading Gigolo is the new film written, directed and starring John Turturro. It co-stars Woody Allen and is released later this week in New York and Los Angeles. The New York Times has a lengthy profile on the film, talking to many members of the cast, including Allen. We also have picture from the New York premiere.
The New York Times piece is wonderful, covering all the major aspects that lead up to the film's release. How Turturro and Allen's barber brought the two together. Allen's suggestions to make it more emotional and focus on Vanessa Paradis. Turturro's history as director. Sharon Stone's own challenges to get back on the silver screen.
Some quotes. Allen on acting.
For Mr. Allen, 78, "Fading Gigolo" presented the opportunity to act in a film not of his own making. "I've gotten very, very, very few offers over all of the years I've been in the movie business," he confessed.

Could that possibly be true, a reporter wondered — that other directors never call?

"They do not," Mr. Allen said. "They never have, at any point in my life. I've taken almost all the ones that I've been offered. But I don't get offered things practically at all."
And that barber story
"Fading Gigolo," which Mr. Turturro made outside the studio system (he then sold the film's distribution rights to Millennium Entertainment), began basically as a joke. Mr. Turturro and Mr. Allen share a barber, and one day Mr. Turturro idly suggested while getting his hair cut that he should write a movie in which he played a prostitute and Mr. Allen played his pimp. A few days later, Mr. Turturro received a phone call; his barber had relayed the idea. Mr. Allen liked it and wanted in. And so, between other projects and with Mr. Allen's encouragement, Mr. Turturro started writing "Fading Gigolo."
Read a lot more in the wonderful New York Times article.
The Times article coincided with the New York premiere of 'Fading Gigolo'. Having played many film festivals, its finally in the Big Apple where the film was shot.
Stars Turturro, Paradis and Sofia Vergara turned up to the premiere. Other stars of 'Fading Gigolo' were present, including Max Casella and Loan Chabanol. Of course, no Woody Allen.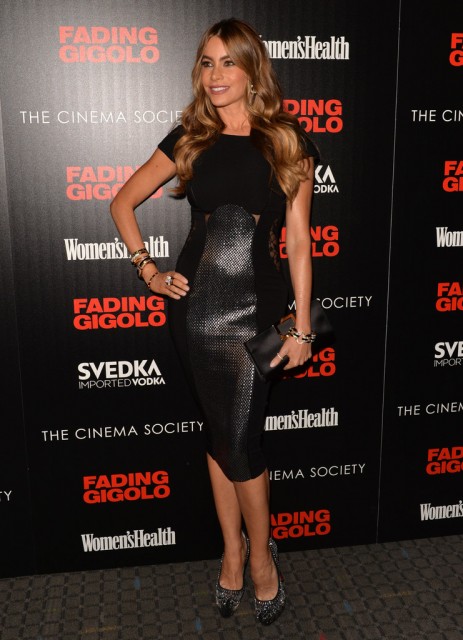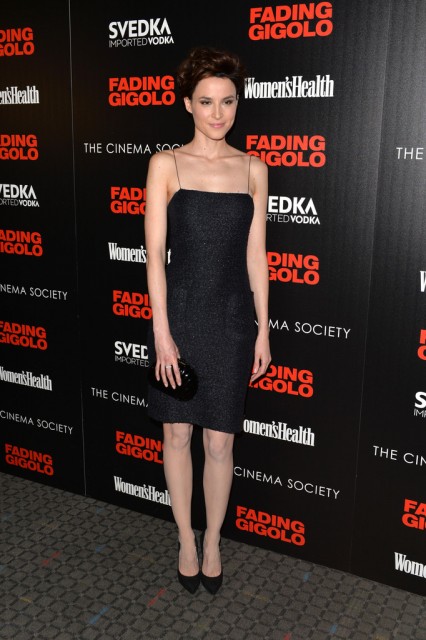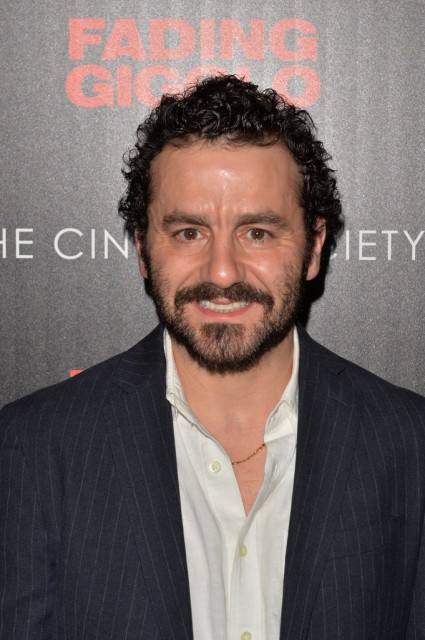 'Fading Gigolo' is released on 18th April 2014 on limited release. It will roll out to other US cities in the weeks to follow.