5 Films (And A TV Show)… A series where we recommend films referenced, inspired, influenced or generally like a certain Woody Allen film, from his first to his latest. All picks are subjective – let the arguments begin!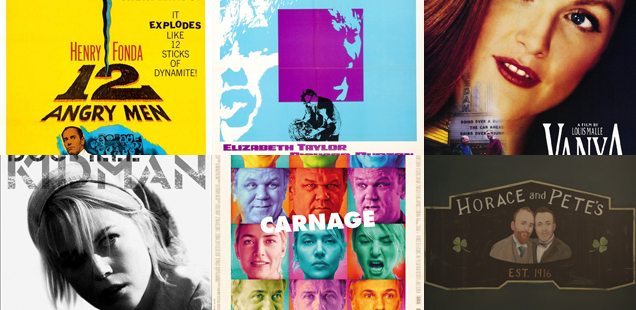 September is one of the most peculiar corners of Woody Allen's filmography. Allen actually made 2 films in 1987, the only year he would pull off that trick. It is also one of Allen's most humble efforts – a quiet drama with few characters, one set and a small story.
It is Allen's least financially successful films, despite stellar performances. Our picks follow acting powerhouses contained in one location. Small dramas that mean the world, magnified by the enclosed space.
Here's 5 Films And A TV Show To Watch After September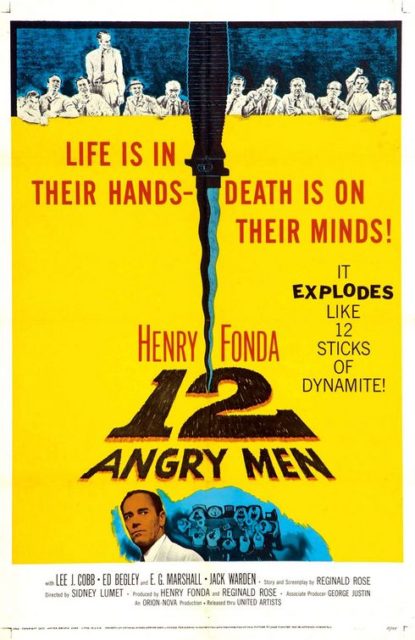 12 Angry Men (1957)
Dir. Sidney Lumet
One of the very best. A jury of 12 men and one room, trying to find the truth in this electric study of character and bias. We never leave that one set, and we sometimes don't want to.
Two of the 12 have worked with Allen – E.G, Marshall (Interiors) and Jack Warden (who also appeared in September, as well as Bullets Over Broadway, Mighty Aphrodite).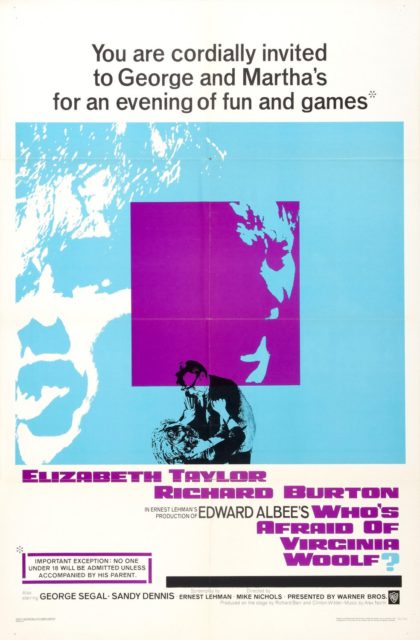 Who's Afraid Of Virginia Woolf? (1966)
Dir. Mike Nichols
Set in one house and essentially just four characters, this is also based on a play and a venue for high drama. Over the course of one night and some booze, family secrets will emerge and lives could be destroyed.
One of the cast, Sandy Dennis, appeared in Another Woman.
Vanya On 42nd Street (1994)
Dir. Louis Malle
Allen was inspired by the works of Anton Chekhov, and this is one of the most fascinating takes on film. Essentially filmed rehearsals in an abandoned New York theatre, the cast boils the play down to performance, yet remaining cinematic.
Lots of Allen regulars appear – Wallace Shawn (Manhattan, Radio Days, Shadows And Fog, The Curse Of The Jade Scorpion, Melinda And Melinda), Larry Pine (Celebrity, Small Time Crooks, Melinda And Melinda), Brooke Smith (Melinda And Melinda) and Lynn Cohen (Manhattan Murder Mystery, Deconstructing Harry).
Dogville (2003)
Dir. Lars Von Trier
Allen's September was a house built in a studio with effects to make it seem like a real place. All ideas of setting are challenged in Dogville, which puts the action in a warehouse with only rudimentary markings to denote houses and streets. The story of a woman on the run who finds herself caught up in a small town in the US, it is all about the actions and the acting.
Chloë Sevigny (Melinda And Melinda) and Patricia Clarkson (Vicky Cristina Barcelona, Whatever Works) are part of the large, wonderful cast.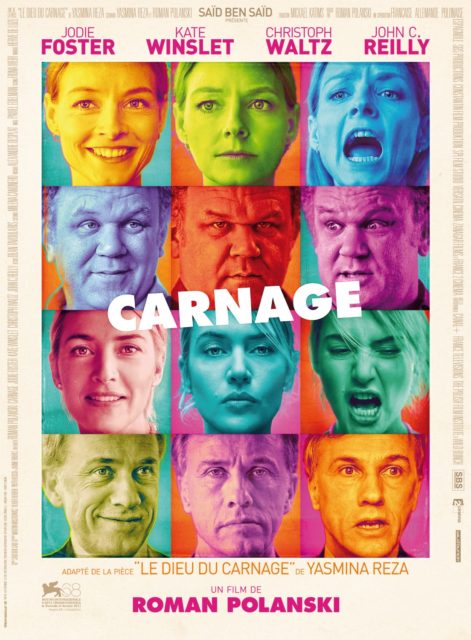 Carnage (2011)
Dir. Roman Polanski
Also based on a play, and mostly one setting. Roman Polanski translated God Of Carnage to screen with a stellar cast with a lot of baggage to hash out. Violence between two young boys ends up in the hands of the parents who actually seem less mature about the whole thing.
Kate Winslet, who is set to star in Allen's 2017 Film, is one of the stars here.
Horace And Pete (2016)
Louis CK has dealt for years with the Woody Allen comparisons, and even went as far as working with Allen on Blue Jasmine. It looks like CK is also making a bid to make more than comedies, moving into serious drama.
The wonder of this series got lost amongst the story of how it was distributed. But this family tale told in a bar was CK's play on film.
Alan Alda (Crimes And Misdemeanors, Manhattan Murder Mystery, Everyone Says I Love You) also stars.
Let us know your picks for September and if you agree with our picks. We are also looking for picks for Another Woman, which is the next film we will cover. Let us know in the comments below or on Facebook or Twitter. Check out the full list of 5 Films (And A TV Show).