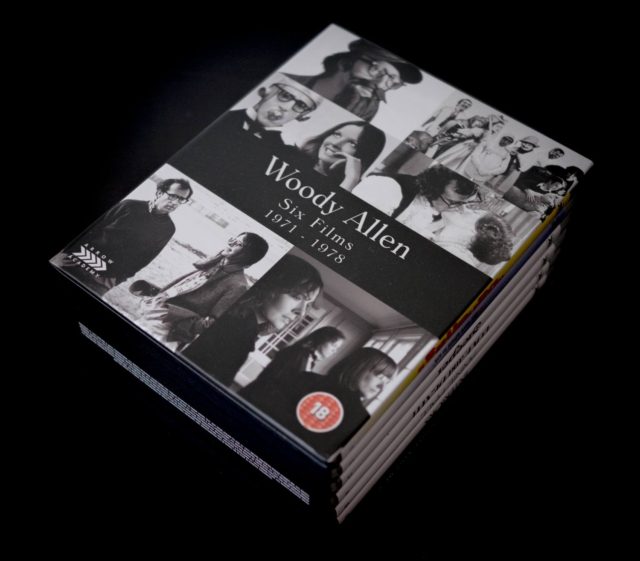 The first Woody Allen Blu-Ray box set ever has been released in the UK. Called Six Films: 1971-1978, it covers six early Allen films, and the first of three box sets from Arrow Films.
The set is available now on Amazon UK.
It features:
Bananas (1971)
Everything You Always Wanted to Know About Sex* (*But Were Afraid to Ask) (1972)
Sleeper (1973)
Love And Death (1975)
Annie Hall (1977)
Interiors (1978)
All but the last two are also available separately, with Interiors coming in November. The second box set will be released in December.
This is the best way to own Allen on Blu-Ray, and far cheaper than the US counter part, which has never been collected into a set. There's also a generous hardcover booklet.
They've gone all out with the package. Check it out.
Get it on Amazon.