UK Blu-Ray distributor Arrow have announced the release of a new Woody Allen box set. The first box covers six of Allen's films from the 70s. More excitingly, it is the first of many box sets to come.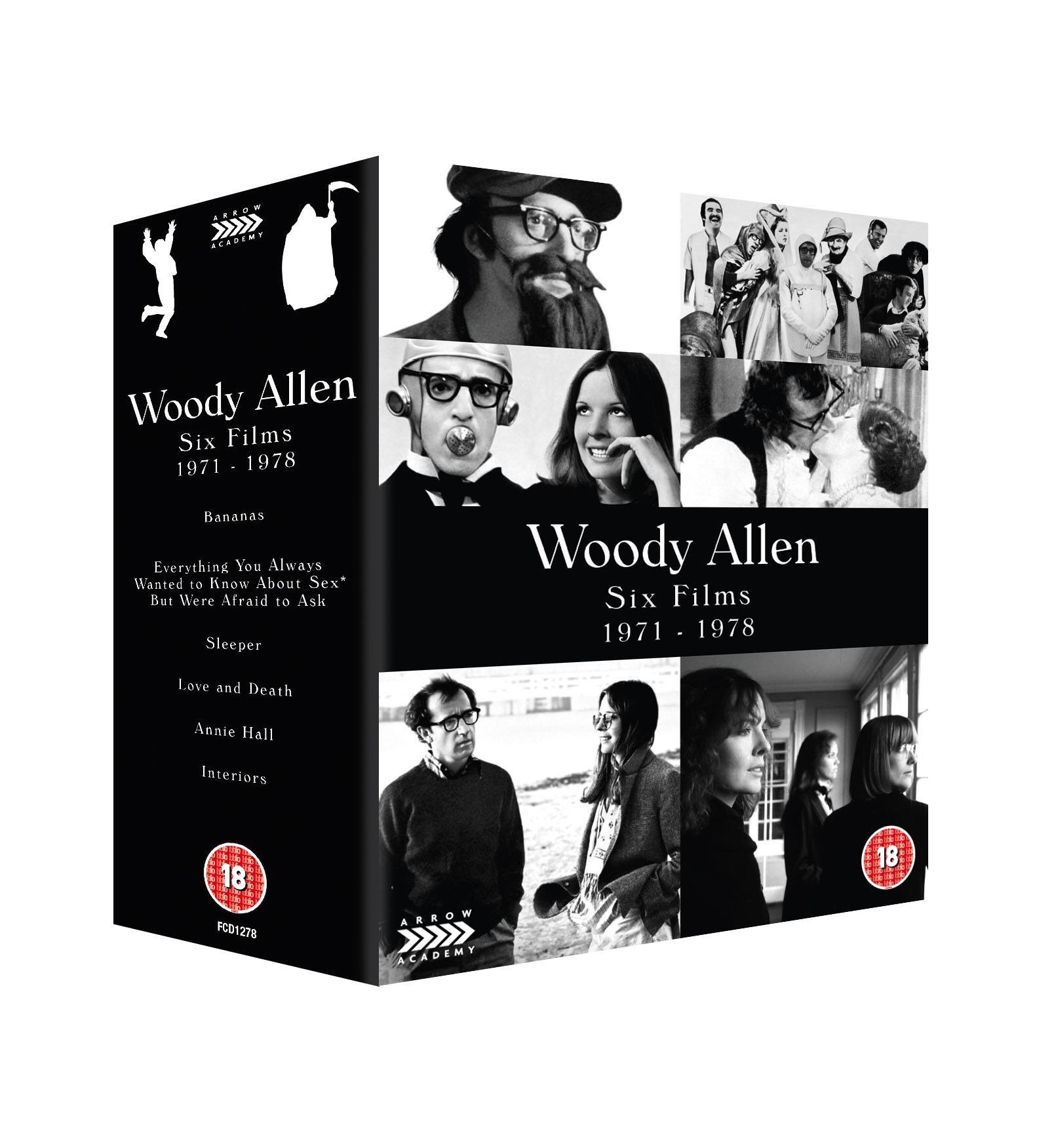 The first box is called Woody Allen: Six Films 1971-1978. It covers Allen's 2nd film to 7th. They include:
Bananas
Everything You Always Wanted To Know About Sex* (*But We're Afraid To Ask)
Sleeper
Love And Death
Annie Hall
Interiors
The first box set in particular features Annie Hall, widely considered to be Allen's best. It also has four of his acclaimed early comedies, including Sleeper, his first film with Diane Keaton. It is rounded out by Allen's first drama, Interiors.
The new box set will also come with a new 100 page hardback book. It's really the first time that any Allen film in any home format will come with significant liner notes of any sort.
Woody Allen: Six Films 1971-1978 will be released on 5th September 2016. Find out more at the Arrow website.
Also, all films will be available separately, with the exception on Annie Hall. Bananas and Everything You Always Wanted To Know About Sex are also released on 5th September 2016.
Fans will be excited to learn that Arrow Academy have 2 more box sets in works. They have the rights to Allen's films until 1991's Shadows And Fog. All will be available separately and in box sets, with the exception of Manhattan which is another box set exclusive.
Releases will drift into early 2017. More dates as they are released.
These 19 films represent many of Allen's very best work – the combined tenure of Allen at United Artists and Orion. It's a shame that Allen's first film, Take The Money And Run, made for the now defunct Palomar Pictures, is in rights hell.
It looks like the discs will be blu-ray region b, meaning it won't play in North or South America, or Asia. The package looks great and we can't wait to see other box sets. A complete box set of all 19 would be fantastic and easily be the best way to own these films.
Here's the trailer for Bananas:
If you want to know more about these films, we have a book that covers all the trivia and references of five of them. Check out The Woody Allen Pages Watcher's Guide Vol. 1