News Bits! Our twice monthly round up of Woody Allen bits from around the web.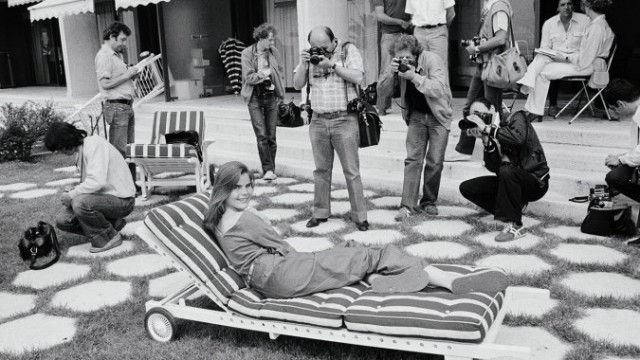 The Cannes Film Festival just started, and Woody Allen is expected to appear with his new film Irrational Man being screened out of competition. The Hollywood Reporter spoke to Mariel Hemingway about her first time at Cannes, which was also the first time an Allen film was screened at Cannes – Manhattan.
Woody wasn't there, nor was the cast. I was the only one representing the film. I think I was just 17. For me, it was just like this was an adventure. I'd never even really had a boyfriend. So for me to play somebody with a boyfriend who was in his 40s was pretty absurd, but I loved the sort of fantasy of it. I loved the fact that I could pretend that it was me.

We got into the theater, the movie started, and my heart was beating. I had never seen the movie, either. So I was scared. In the middle of the film, I started to have a total panic attack. I realized, "Oh no, I have to go back out and all those photographers are gonna be there again! What will I do?" So I freaked. I told my dad that I'd gotten sick and I didn't know what was going on. My dad was great. He was just like, "You're OK. I think you're just panicking." The doctor came and they took me out the side entrance. So I never went through those people again.
Pretty amazing huh?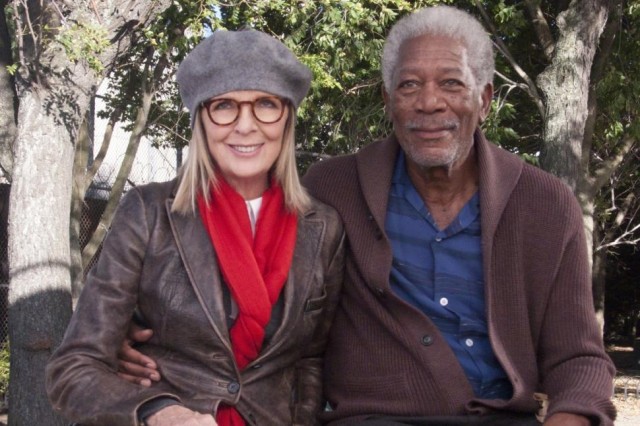 Diane Keaton is starring alongside Morgan Freeman in a new film '5 Flights Up'. With Daily News, she talked about her start with Allen, and how they're still close.
Keaton had already been in "The Godfather" by the time she starred in the film version of Allen's "Casablanca"-themed play [Play It Again, Sam], but he changed everything for her.

"The thing about Woody, he was just fine with whatever I was doing. That was the difference. Before Woody, (directors were) more formal. There was more of a sense of standing on your mark and doing everything just right, and Woody just threw it right out and said, 'Wrong is fine.' "

She sees Allen whenever she's in New York — as she did the night before talking to The News — but her trips are less frequent because of her fear of flying.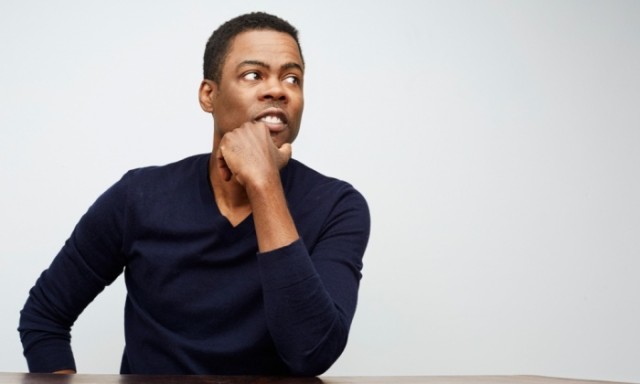 Chris Rock is out talking about his latest film again. This time in the UK, he's talking 'Top Five', which got pretty great notices in the US. In a great, far reaching interview with the Guardian, he mentioned Allen, whose Stardust Memories was cited as an influence on Rock's film.
Allen came up when Rock discussed '2 Days In New York', a film he made with Julie Delpy.
Most comedies aren't really movies – they're just vehicles for the funny person that's starring in them. No one cares where the story's going, and if it doesn't work, they'll just throw in another set piece. But with 2 Days, the jokes come out of the drama. Woody doesn't make comedies – he makes sad dramas with jokes.
Later in the piece, he says he is waiting for Allen to give him a call. Rock would be a great leading man for an Allen film.
He also spoke to Digital Spy, on his love of Annie Hall
Nothing to compares to Annie Hall. But I do love Woody Allen. I mean, I've watched Annie Hall more than the average human being. Probably more than the average human being named Allen.

No, I've probably seen Annie Hall 80 times. And could quote most scenes. And tell you what's in the background. I can even point out famous extras in Annie Hall. People who went on to have careers.
Kathryn Hahn is a great comic actress. We loved her in 'Parks And Recreation', 'The Newsroom' and more. She recently spoke about auditioning for Allen for a play. Anyone pick what the play could be?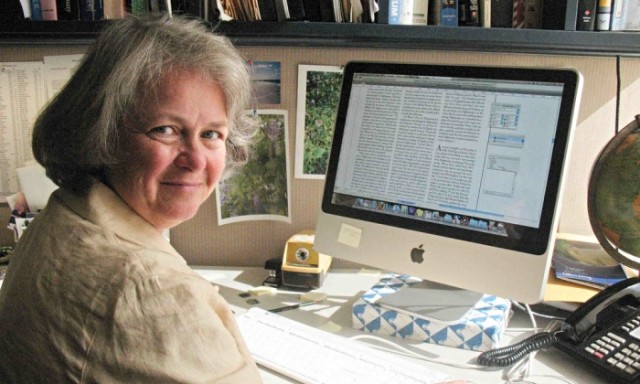 Mary Norris is a copy editor at the New Yorker. She was recently interviewed by The Guardian. She shared an anecdote about Allen.
Have you ever ultracrepidated (a wonderful word you introduce meaning going beyond your province)?
It is especially difficult with writers of humour. Do not try to perfect the jokes. With Woody Allen…

You didn't try to polish his jokes?
Yes.

What happened?
The changes were roundly ignored. And so I took the point…
A really lovely Woody Allen anecdote was added to the blog Australia Jews For Jesus. It concerns Leo's Barbershop in New York, that was converted into a bookshop for Hannah And Her Sisters. It's a nice read, well worth checking out. Here's a taste.
After Woody meets with a priest, we see Woody on the Upper West Side. He goes inside a book shop and buys some items. That book shop was actually Leo's barbershop! The production crew changed things around and only used the front of the shop. Perhaps the inside shots were on the cutting room floor. I never knew.
Composer Philip Glass recently appeared as part of Minimal, a weekend of minimalist music at the Glasgow Royal Concert. Glass worked with Allen on Cassandra's Dream, and was asked about it by, weirdly, the drummer of the awesome band Teenage Fanclub. We hope a video surfaces soon.
Will McCrabb continues to post amazing photos on Twitter. Here's Allen behind the desk of 'The Tonight Show', with his Casino Royale co-star Ursula Andress and Jerry Lewis (who Allen wanted to direct Take the Money And Run).
WOODY ALLEN host The Tonight Show, 1967, with URSULA ANDRESS and JERRY LEWIS. pic.twitter.com/UkJTODaWvf

— WILL McCRABB (@mccrabb_will) February 1, 2014
More twitter gold. A review of Allen's stand-up from 1963
From the archive: The Chronicle's first review of Woody Allen in 1963 – at the time a beginner stand-up comedian. pic.twitter.com/uCSySpF5iy

— Peter Hartlaub (@peterhartlaub) May 12, 2015
JustLuxe recently profiled the Parco dei Principi, the glamorous hotel in Rome where Allen stayed whilst making To Rome With Love.
Ultimate Movie Rankings has put together a greta table of Woody Allen films. You can sort every Allen film by its box office, its audience ratings and more.
Film art corner
https://twitter.com/PaulDonnison/status/596749336895172608
Some public fan art with Sigmund Freud
Sigmund Freud y Woody Allen de vecinos. pic.twitter.com/WoEQaDGreP

— Etnografía desviada (@TristeTropico) May 3, 2015
Woody Allen cushion cover
I like this Woody Allen cushion cover by pollaz (23.00 EUR), don't you? pic.twitter.com/XVJu9BhWQF

— milk tooth's rain (@milk_tooth_rain) May 13, 2015