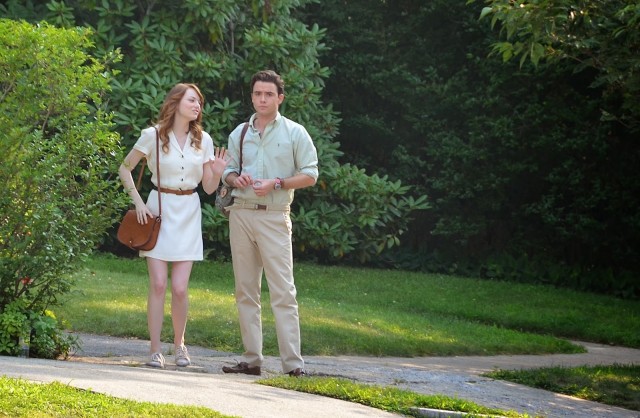 Production continues on the 2015 film written and directed by Woody Allen. Set in Rhode Island, we now have our first images of Jamie Blackley, one of the few known cast members of this film.
Blackley was photographed with Emma Stone, outside a house in The East Side of Providence. Judith Salzillo (@yojudidoll) wrote a wonderful blogpost about it, and had the best photos – and that is our source.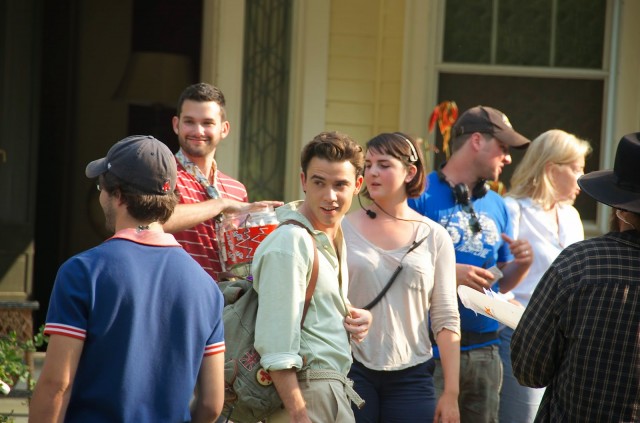 Sazillo writes that the scene involved Stone and Blackley walking down a street. Allen was not spotted, suggesting a lot of interior shooting was involved. Darius Khondji was again spotted. Stone – ever the charmer – even posed for photos with people including Salzillo's two boys.
(July 26) Emma Stone on the set of next Woody Allen movie with fans. pic.twitter.com/7K5PQqtrbZ

— ℒora (@strangbirds) July 26, 2014
The house is on the corner of Parkside Rd and Oriole Avenue.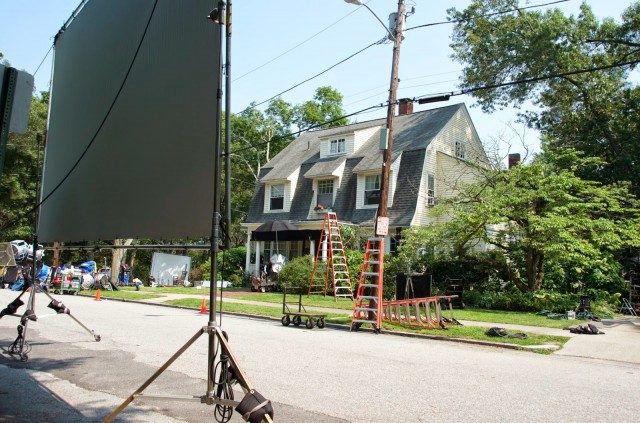 One other 2015 film tidbit – Letty Aronson, Allen's producer (and sister) made a brief comment to the LA Times.
Newport is very beautiful so that was a big factor. And the story works there very well.
Trying to find all these beautiful houses on Google Street view, Rhode Island definitely looks amazing.
Production on the as yet untitled 2015 film will continue into mid August – which actually means we are almost done. This is one of the smallest casts in a Woody Allen film ever.