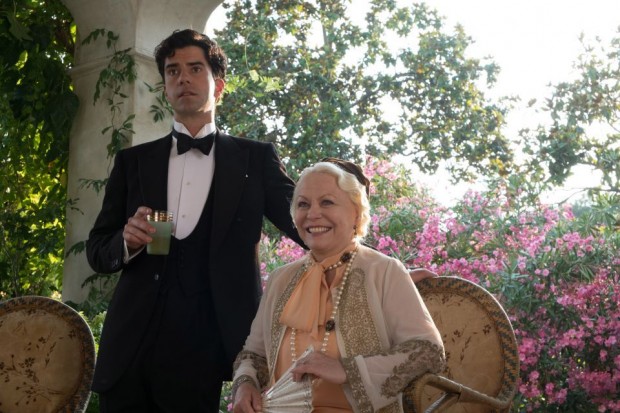 Magic In the Moonlight is the new film written and directed by Woody Allen. It opened this weekend and had a strong debut at the box office.
'Magic In the Moonlight' has earned $426,000 in its opening weekend. It was shown on 17 screens, bringing in a strong $25,059 per theatre average – by far the highest PTA this week.
It's not as strong as last year's Blue Jasmine which was a stunning success and opened in just 6 screens. 17 screens is quite a lot for Allen, and a significant change to his usual release strategy.
Michael Barker of Sony Pictures Classics said earlier this week (quoted from Deadline)
Blue Jasmine had cross-over appeal and [Magic] is ideally suited for it as well. [Allen] has found new and younger audiences, which started with Midnight In Paris. The totals for these [recent] films are evident of this. You can't consistently get these numbers if it were just loyalists coming to see his films. He's attracting a new crowd while continuing to appeal to his longtime fans.
Indiewire called it a big winner on the weekend.
Also in a nice position for the future is Woody Allen's "Magic In The Moonlight." Sony Pictures Classics and Allen have clearly been on a roll lately, with their annual summer releases translating to $33.4 million ("Blue Jasmine"), $16.7 million ("To Rome With Love") and $56.8 million ("Midnight in Paris") over the past three years. That's a lot to live up to, but "Magic in the Moonlight" — which stars Emma Stone and Colin Firth — is off to a very good start in terms of continuing the streak. SPC upped the ante this time around by releasing it in 17 theaters as opposed to the 5 or 6 that met that aforementioned trio, which makes the opening difficult to compare (those three all managed massive $70,000-$100,000 averages). But its $426,000 gross and $25,059 average are definitely worth celebrating, and shows that Allen's fanbase is still a specialty box office force to be reckoned with. How it fares next weekend will be much more suggestive as to whether it can at least hit "Rome"-sized final numbers.
'Blue Jasmine' was also had an unusually strong US box office. With it's European setting, it seems likely that 'Magic…' will return to to the trend of Allen being a European director. 'To Rome With Love' is a better comparison and trying to beat that film's earnings will be a big success.
We will follow 'Magic…'s box office fortunes in the weeks to come. If you're off to see the film this week, we'd love to know what you think!