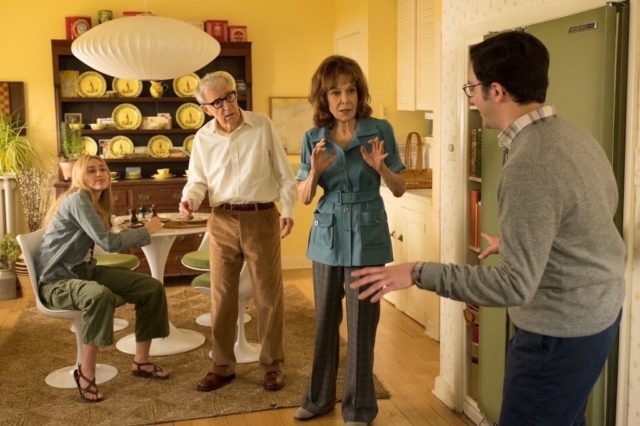 Amazon has released the first official images from Crisis In Six Scenes, the first series written and directed by Woody Allen. The new images feature the main cast – Allen along with Miley Cyrus and Elaine May. Also featured is John Magaro.
There is little other detail given. It still looks likely to us that Allen and May are part of a family and Cyrus has somehow come into their lives, turning it upside down. But we don't have any firm details about the character's roles.
Here's the second image of just Cyrus with Allen. Not much else to say except the set look pretty cool. Great sixties fridge and great clothes on May.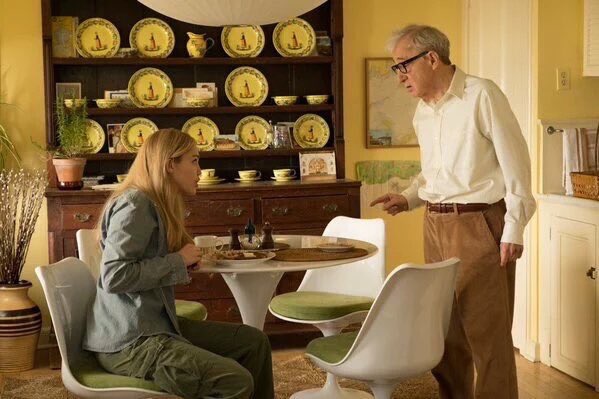 The series premieres on Amazon's Prime Video service on 30th September, a little over a month away. We hope to find out a lot more about the series by then!
If you want to get Prime, you can get it or find out more about it through Amazon US
or Amazon UK. It gives you a better Amazon shopping service, faster shipping, a music streaming service and of course, an incredible library of films and TV. It's $99 in the US for one year. In the UK it's £7.99 a month. If you sign up through our links, it helps our site a little.
More details to follow, we're sure.
Here's the previously released first clip from the series.