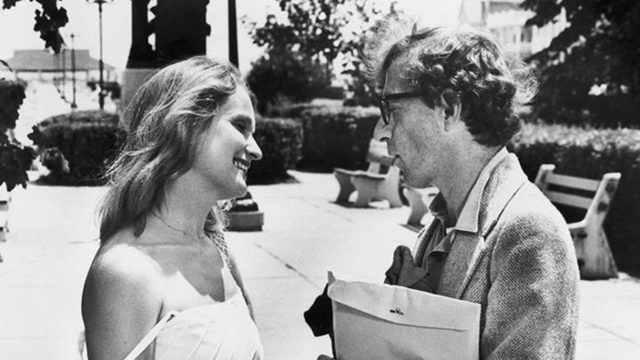 Stardust Memories is the latest Woody Allen title to hit Blu-Ray. The release comes from Twilight Time, who have been releasing Woody Allen's 70s and 80s works (through United Artists and then a long stint with Orion Pictures), on high definition over the last several years.
The release is limited to just 3000 copies. Stardust Memories is out 13th December. It is the first time ever that it has been released on Blu-Ray anywhere in the world.
Stardust Memories was one of Woody Allen's most controversial films when it was released. It was seen as an attack on fame, critics and his audience. Over the years, it has been reassessed, and there's been plenty more films dealing the celebrity and fame. We like it a lot. It stars Allen along with Jessica Harper and Charlotte Rampling.
Stardust Memories follows the release of Zelig last month. Twilight Time have released most of Allen's early catalogue now. What is left are amongst Allen's least popular films, and no doubt low sellers – September, Another Woman and Alice. It remains to be seen if Twilight Time will release these titles.
As usual, Twilight Time releases are for the US, and limited to 3000 copies. If you live in the UK, these titles are being released as a series of box sets, with the first one released next month.
You can explore other Allen titles at Twilight Time's website.
Here's the Stardust Memories trailer