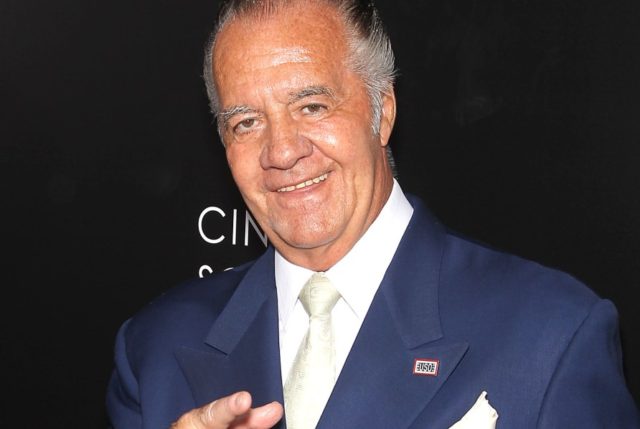 Tony Sirico is the latest cast member to joking Woody Allen's 2017 Film. He joins Jim Belushi, Juno Temple, Justin Timberlake and Kate Winslet in the 1950s set film, set to film in New York next month. Deadline has the story.
Sirico will probably always be best  known for his work on The Sopranos, but he's had a long association with Woody Allen. This will be Sirico's seventh time in an Allen film, putting him equal third in terms of most time working with Allen, tied with Julie Kavner, Diane Keaton, Fred Melamed and Tony Roberts. His Allen filmography includes Bullets Over Broadway, Mighty Aphrodite, Everyone Says I Love You,Deconstructing Harry, Celebrity and, in cinemas now, Café Society.
Of course, no further details about Sirico's role. His late casting suggests he is not part of the top billed cast. With production due to start in weeks, there could be more co stars to be announced.
We wait to hear more details. Shooting is due to start in the 'fall', and seems likely it will be released on July 2017.