Our twice monthly round-up of Woody Allen bits from around the web.
Sarah Silverman presented a screening of Crimes And Misdemeanors in LA last month as part of the Wayne Federman International Film Festival. Here's a picture from the event. Silverman has been a vocal fan of Allen's work, but the two of them also share a birthday!
We love Portlandia, a great new comedy show. The stars of the series, Fred Armisen and Carrie Brownstein recently spoke to GQ about their show. They were asked about their top three guest stars on their wish list. Guess who was on there?
FRED: Paul McCartney, Paul Weller, and Woody Allen.
We'd love to see that too.
You might not know the name Michael R. Miller immediately, but you've seen his work. The film editor has worked on many classics, including 'Raging Bull', 'Miller's Crossing' and two Woody Allen films – Manhattan and Stardust Memories. In an interview with the Cutter, Miller discussed that work.
C.B.– Can you tell us a bit about working on Manhattan? How was Woody in the editing room?

M.R.M.– Working on Manhattan was an almost indescribable learning experience. All I knew about editing at the time was that when you put 2 shots together something emerged that was different from, and more, than what existed in either of the shots alone – essentially, that the whole would be greater than the sum of its parts. But Woody Allen and his editor, Sandy Morse, treated the editorial process as an integral part of the writing process. In fact, they referred to each iteration of the film not as a "cut" but as a "draft." They were ruthless about deleting anything that wasn't working well. Bold about restructuring the story – taking a scene from page 80, say, and moving it before a scene on page 30. They were meticulous about performance quality. I learned from them that performance quality trumps any other aspect of a take. I could go on and on. The degree of focus in a Woody Allen cutting room is intense. I hope I've taken that with me through my own career.

C.B.– Did you work on that famous opening scene in Manhattan?

M.R.M.– I wish I could say I made a major contribution to that opening montage. In college I'd fallen in love with 1920's experimental films like Walter Ruttmann's Berlin: Symphony of a Great City, which I felt was a "grandfather" of Woody's spectacular sequence. But construction of the montage was really all Sandy and Woody, with the occasional (solicited) opinion from me. What few fans of the film know is that it was never a certainty that this classic piece of filmmaking would be a part of the film. When Woody would ask for the running time of any given draft, he would want the answer with and without the montage. Also, his voiceover remained in flux – frequently rewritten and recorded – until the day we did the final sound mix of the scene.
There's more with Miller about Woody Allen his other work at the Cutter.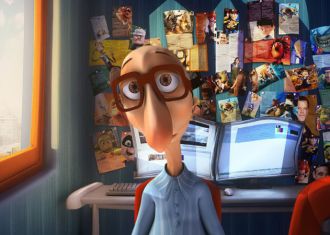 Bani And Nani is a new animated series out of Iran, currently showing every night on Iranian channel Pooya. Screenwriter Mohsen Mirzakhani has cited Woody Allen as one of the major interviews.
For me the biggest tragedy of life is considered as satire and I was also influenced by Woody Allen in some other works.
Tehran Times has more info.
Former talk show star Sally Jesse Raphael has been answering fan's questions on Youtube. One of the stranger ones – she reckons the worst smelling guest she's ever had on her show was Woody Allen!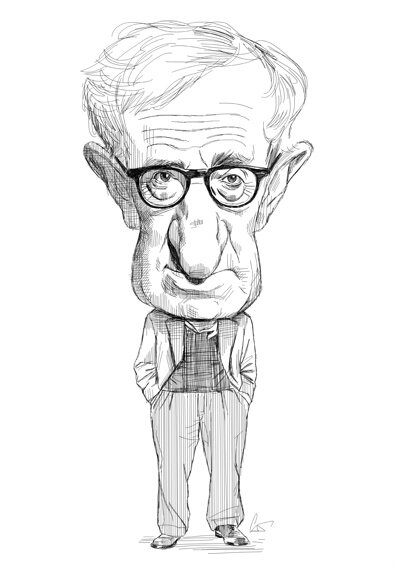 CariCo Magazine specialises in caricatures. They posted their version of Woody Allen.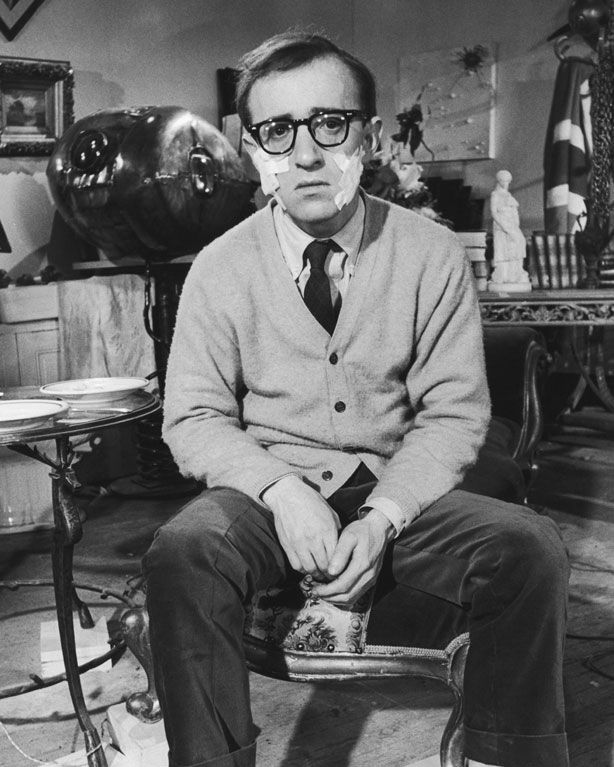 Esquire online did a nice short blog post on an image of Woody Allen from What's New, Pussycat. They've focussed on his cardigan, from a style point of view. We are just amazed that image is almost 50 years old now!
Papier Atelier has made a great model of Woody Allen.
Finally, some fun. Second City Television, the legendary sketch comedy show, has been putting some of their clips on YouTube. One released this month was a clip of Woody Allen in 'Taxi Driver'. Rick Moranis plays Allen, one of many times he would play him.
Got a Woody Allen link for us? Let us know!