Woody Allen said in Manhattan that art is what living is for. But is it worth killing for? That's the big question at the heart of this delightful film. Full of humour and crazy characters, but also deeply resonate and with big ideas. It has a style and substance that is part of all his best works – of which this film can count as one of them.
John Cusack stars as David Shayne, a struggling playwright who agrees to take some mob money from gangster Nick Valenti (Joe Viterelli) to put on his latest play. The catch, he has to cast Valenti's floozy girl, Olive Neal (played wonderfully by Jennifer Tilly), and overseen by her bodyguard Cheech (Chazz Palminteri). When Cheech turns out to have a flair for theatre, everyone's plans start spiralling out of control.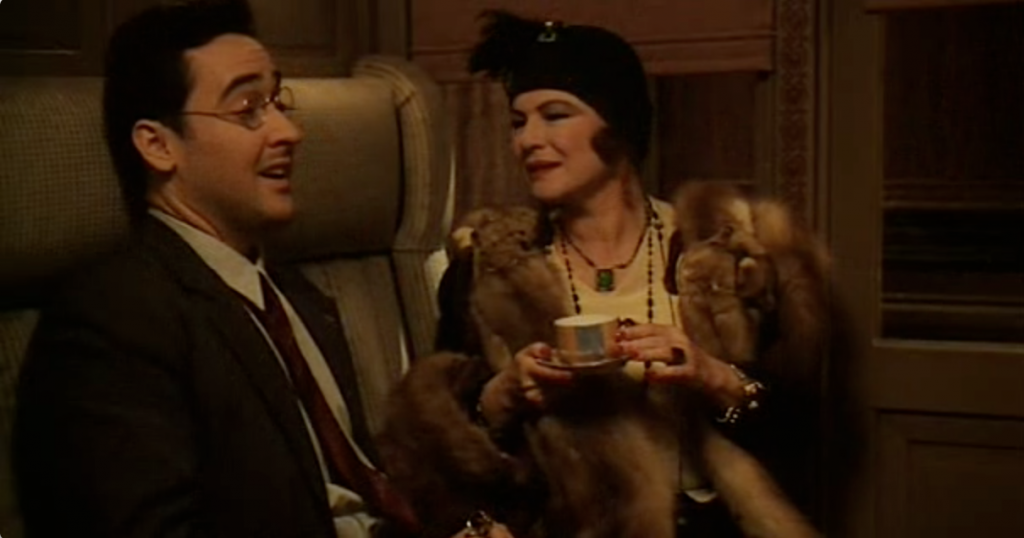 Cusack is the first truly Woody Allen surrogate. Cusack does a fine job – his persona is so similar to Allen's anyway. He is definitely not the worse. But it is the supporting cast, all nominated for awards, that really shine here. Dianne Wiest was the only one to actually win, and she is amazing as the starlet Helen Sinclair. You just need to see Wiest in September to appreciate her range. She steals the show, which is not easy when Palminteri and Lily are both close to doing the same.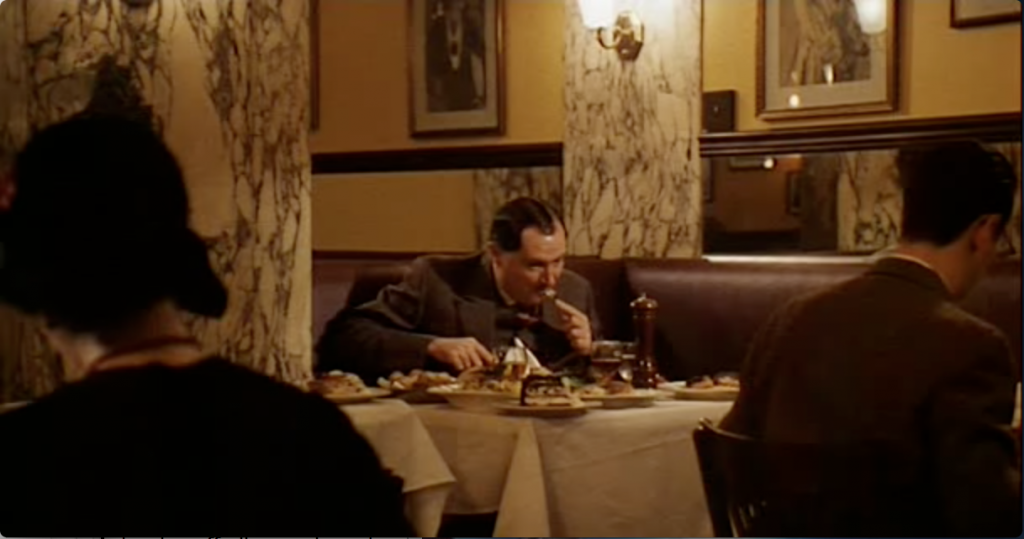 In fact, all the characters are great, and the actors have much to work with. Jim Broadbent's old timely leading man with an eating problem. Rob Reiner is perfect as the know it all friend. Viterelli does everything a head gangster should. Everyone comes together to make this work.
It helps that it is one of Allen's very best scripts (and also nominated for an Academy Award). It is exciting, full of colour and character. Not to mention the funny – the "don't speak" parts, Broadbent's stomanch farce, and excellent one liners like "For me, love is very deep, sex only has to go a few inches."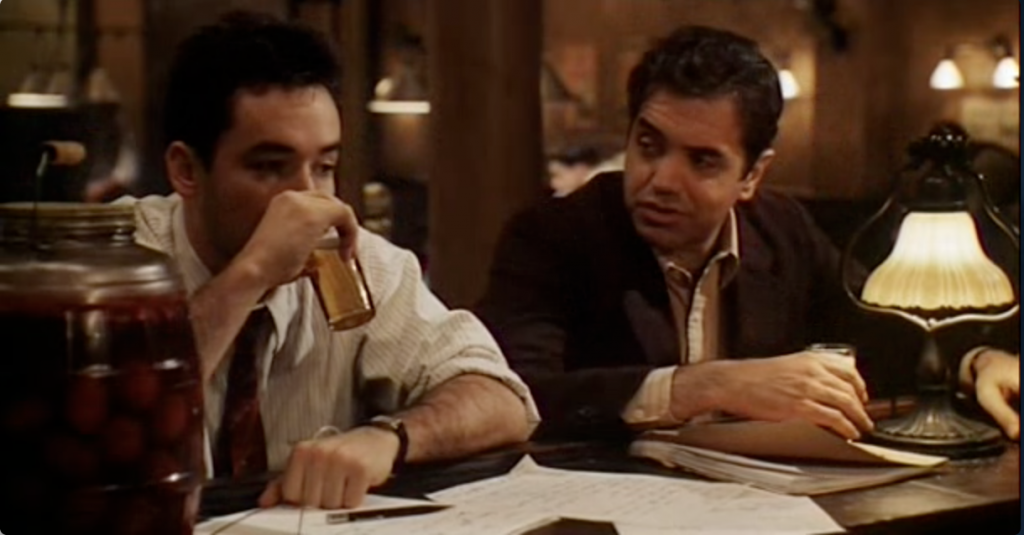 Then there's that lovely big idea of the end of it – is art more valuble than life? Shayne is so wonderfully arrogant in the beginning of the film, arguing to save Shakespeare over a life. But he changes his tune by the end, even if it's the life of someone he despises.
Carlo Di Palma is back as cinematographer, and his hand held style is slightly odd for this film. It brings more of the gangster grit to the film, and some of the beauty of the costumes and the theatre are lost. Although the costumes and set design are top notch – you don't necessarily feel you've been transported into the 20s, but you are never taken out of the film.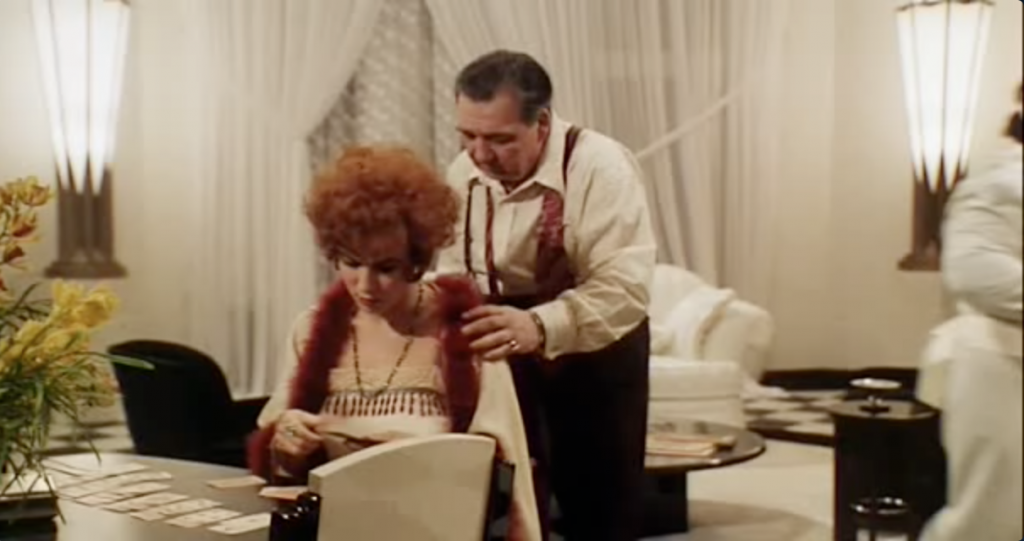 This is a delightful romp, and one of those occasions where Allen has one great idea and makes it work all the way through (such as Purple Rose Of Cairo, or Midnight In Paris). It's worth all the awards and it will be interesting to see the musical later this year.
Full cast: John Cusack, Dianne Wiest, Jennifer Tilly, Chazz Palminteri, Mary-Louise Parker, Jack Warden, Joe Viterelli, Rob Reiner, Tracey Ullman, Jim Broadbent, Harvey Fierstein, Stacy Nelkin, Edie Falco, Debi Mazar, Małgorzata Zajączkowska, Tony Sirico, Tony Darrow