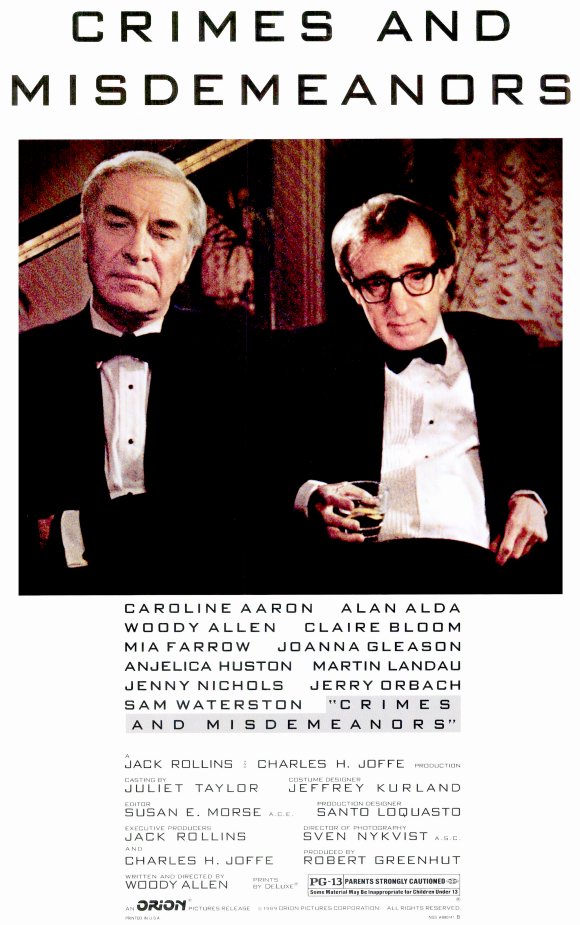 Three new Woody Allen titles are heading to Blu-Ray for the first time. Unfortunately, the titles are looking to be extremely limited runs.
Crimes And Misdemeanors will be released 11th February 2014. The Front (the 1976 Martin Ritt directed film starring Allen) will be released 25th February. Broadway Danny Rose will be released 8th April 2014.
The titles comes from distributor Twilight Time who have a very particular business model. The US company only makes one, 3000 copy run of all their titles.
That means there will only be an extremely limited number of Blu-rays for both titles worldwide. With physical media format sales on the downslide, it's getting tougher for big studios to justify releases for mid level films. The limited print run is one way around it.
As usual, no special features are slated for either release.
This doesn't bode well for Allen's catalogue of films on Blu-Ray. 'Crimes And Misdemeanors' is one of Allen's best, and highest earning titles. We wouldn't advise holding your breath for September. Allen himself is restrictive when it comes to reissues, and the lack of special features isn't going to help.
The limited edition titles are available exclusively from the site Screen Archives.
Pre-orders are not yet available (they are currently pre-ordering January titles). No images or box art have been released either.
Let's hope Criterion gets their hands on all his films and do a lavish box set with days of extra features. Let's dream at least.