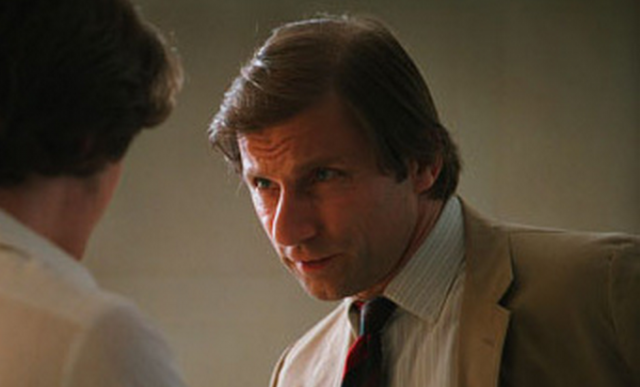 We continue with our look at the cast of Magic In the Moonlight, and this time we look at Simon McBurney. The English actor also writes and produces his own works, as well as appearing in supporting roles in many great films. But which is your favourite?
Your choices
Body Of Lies
Bright Young Things
Jane Eyre
The Last King Of Scotland
Kafka
Tinker Tailor Soldier Spy
…or you can write in an answer.
We also close our last poll – What is your fave Dianne Wiest film?
First in the poll with 24% is 'Edward Scissorhands', the Tim Burton classic. The film features Allen alum Winona Ryder (Celebrity) and Caroline Aaron (Alice, Deconstructing Harry).
Second is 'Synecdoche, New York' with 22%. Directed by Charlie Kaufman and starring Philip Seymour Hoffman, it also features Rosemary Murphy (Don't Drink the Water, Mighty Aphrodite) and Christopher Evan Welch (Vicky Cristina Barcelona, Whatever Works).
Third is 'Parenthood' with 20%. Written and directed by Ron Howard and starring Steve Martin. Mary Steenburgen (A Midsummer Night's Sex Comedy) and Joaquín Phoenix (who will appear in the 2015 film) also star.