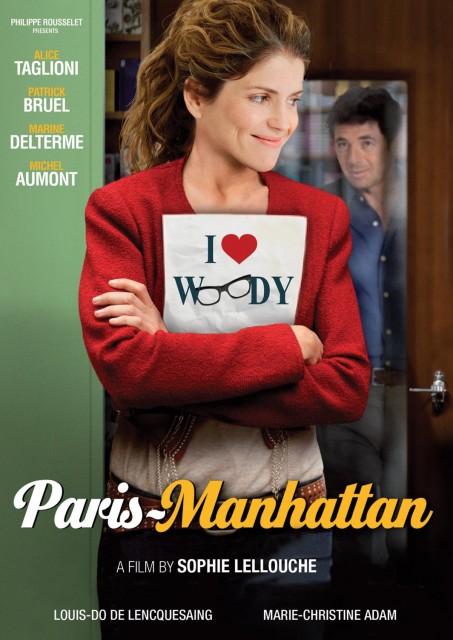 Paris Manhattan is the 2012 French language directorial debut of Sophie Lellouche and a love letter to Woody Allen films. It stars Alice Taglioni as an Allen obsessed pharmacist who prescribes his films to her patients. Of course, there's romance to find in the middle of it, and a cameo by a certain someone.
Having already been widely released in France and having played in most countries, it is finally coming to the US in the form of Video-On-Demand as well as DVD. The film is released on both formats on 23rd September by Strand Releasing.
Amazon in the US has the DVD
and VOD
. The cover, above, is very similar to French original.
It's a nice treat for American Woody Allen fans, and worth checking out. There are lots of fun easter eggs.
Here's the US trailer, which is different from other markets.