Fakes be damned! We finally have the poster for Magic In the Moonlight, the new film written and directed by Woody Allen. Moviefone has the exclusive, and we have to say it is wonderful.
Stars Colin Firth and Emma Stone in period dress is up front. They have been rendered in a bit of a story book fashion, like a boys detective novel from the 20s.
Here it is. Click to embiggen.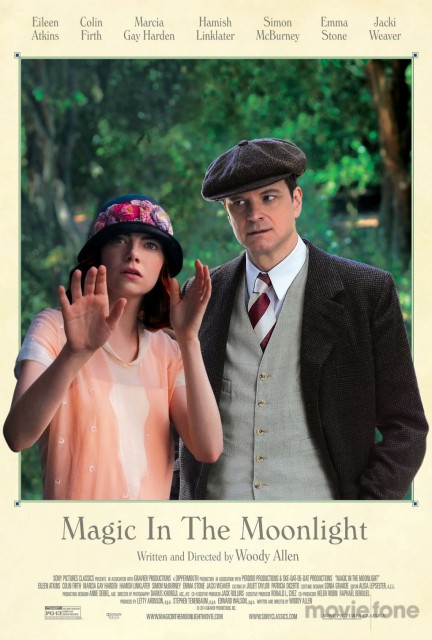 That very familiar Woody Allen font graces the poster. There is the ever present strip of star names in alphabetical order – Eileen Atkins, Firth, Marcia Gay Harden, Hamish Linklater, Simon McBurney, Stone and Jacki Weaver.
We also get more crew credits. In particular it's nice to see Jack Rollins' name still there.
It also means we get a new banner on our site! Expect to see it very soon.
'Magic In the Moonlight' is out in the US on limited release 25th July. Check out the trailer below.