We recently came across this utterly adorable clip. It's the Muppets from 'The Muppets Take Manhattan', except it's with dialogue from Woody Allen's Manhattan. The clever idea was the work of Aaron Walker.
Woody Allen has actually been made into a Muppet, having appeared in the Stadler and Waldorf series 'From the Balcony'.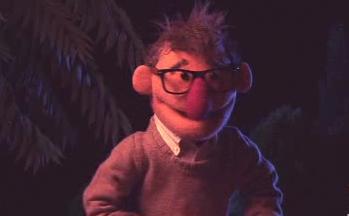 Best of all though is this image from 1982's Miss Piggy Calendar. It's Kermit and Piggy as Annie and Alvy from Annie Hall. You can view all the great film images from that calendar at the Muppet Wiki.