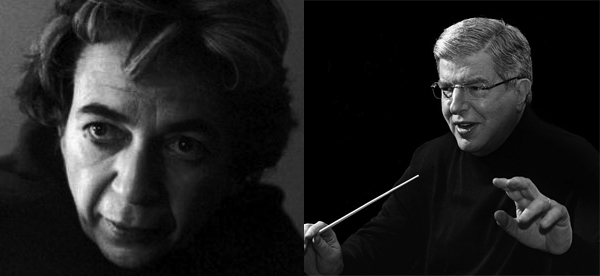 This week brought sad news of the passing of two people who had a crucial effect on Woody Allen's early career.
Marvin Hamlisch 1944-2012
Marvin Hamlisch has had a long career and a composer, mainly in films. He has written songs that everyone knows. He is most famous for the song 'The Way We Were', written for the 1973 film starring Barbra Streisand and Robert Redford. He also wrote the music for 'A Chorus Line', performed the Scott Joplin music in 'The Sting' and wrote the number 13, 1965 pop hit 'Sunshine, Lollipops And Rainbows'. Our favourite Hamlisch composition is 'Nobody Does It Better' from 'The Spy Who Loved Me', made famous for Carly Simon.
His connection to Woody Allen is the soundtracks for his firts two films – Take The Money And Run and Bananas. He is one of only eleven EGOTs – a winner of an Emmy, a Grammy, an Oscar and a Tony. He last worked on 'The Informant' in 2009. Marvin Hamlisch passed away on 6th August 2012 in Los Angeles, aged 68.
Here's the New York Times obituary and a nice Washington Post article about his music.
Judith Crist 1922-2012
Judith Crist is one of history's most important film critics, and takes the honor of being the first full-time female critic for a major American paper, and the founding film critic at New York Magazine. She was an early vocal supporter, and friend of Woody Allen.
That friendship led to her only onscreen appearance – as the cabaret patron in Woody Allen's Stardust Memories. Crist herself, felt she was lampooned by another character in that film. Lea Lane wrote a fascinating piece about Crist, Allen and some of the inspiration for Stardust Memories, at the Huffington Post.
Judith Crist passed away on 7th August 2012 in Manhattan, aged 90.
Here's Carly performing 'Nobody Does It Better'.