News Bits! Our twice monthly round up of Woody Allen bits from around the web. This is the 94th edition!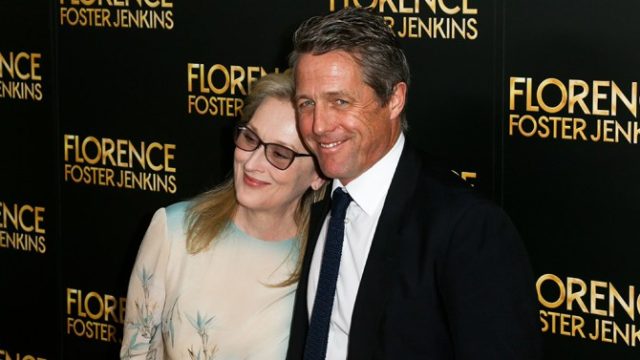 Hugh Grant is out promoting Florence Foster Jenkins, the new film starring Manhattan's Meryl Streep. The film is directed by Stephen Frears, and Grant compared it to his Small Time Crooks director. He spoke to Variety.
"He reminded me in that way of other very well-known directors I've been lucky enough to work with — Woody Allen never speaks; Ang Lee doesn't say much. Maybe it's a sign of greatness."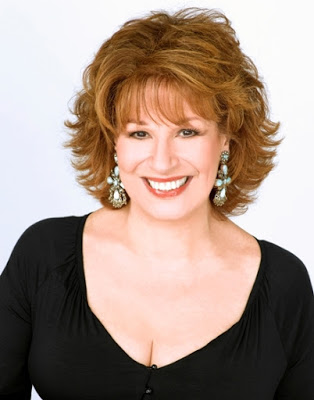 Joy Behar is due to appear in Allen's first series Crisis In Six Scenes. Italian Cinema Today are marking that with a revisit with an interview a few years back with Behar, where she talked about working with Allen.
Well, Woody Allen is a great comic writer, so to be in one of his films was a thrill for me. The film was "Manhattan Murder Mystery." It was during the whole Soon-Yi debacle but he was very focused on the film and what he was doing. I met Allen Alda while working on the film and he has remained a good friend of mine. So, the whole experience was great.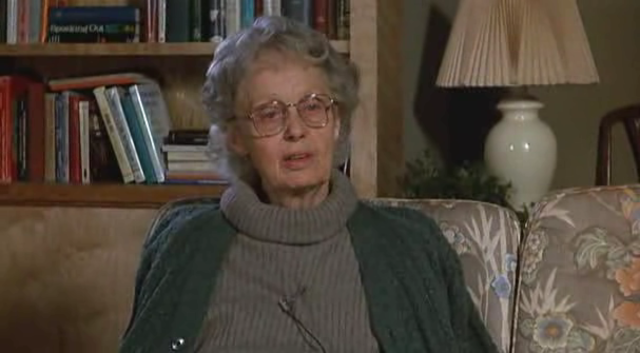 Huffington Post has an amazing piece on Ellen Garrison, written by her niece. Who is Ellen Garrison? She had one role in just one film – but a memorable one for Allen fans. She played Dr Eudora Fletcher in Zelig, in her present day form (Mia Farrow played the role in flashback).
It's a significant speaking role, but who was she? Turns out a complete amateur that someone spotted at a restaurant. Possibly because she could look like Farrow in her later years.
She was lunching with friends in the member's dining room at the Cosmopolitan Club. Spotted across a crowded room by a woman from Woody Allen's office, she received an afternoon phone call. She was invited to meet Mr. Allen for a possible role in his upcoming film.
Garrison made it through her scene with some help, and had a good time.
She hadn't been able to remember her lines, but Woody Allen sat on the sofa where they were filming, and said them to her two or three words at a time. In the film she just looks as if she was stretching back in the past to summon up the story she is telling.

She had her 15 minutes of fame, she had an article written about her in the "New York Times," and there was a photograph as well. She looks very distinguished. And she went to "such a nice party" when the movie opened.
Very cool. And it's a well written piece by her niece which puts the story in a different perspective. 15 minutes of fame indeed!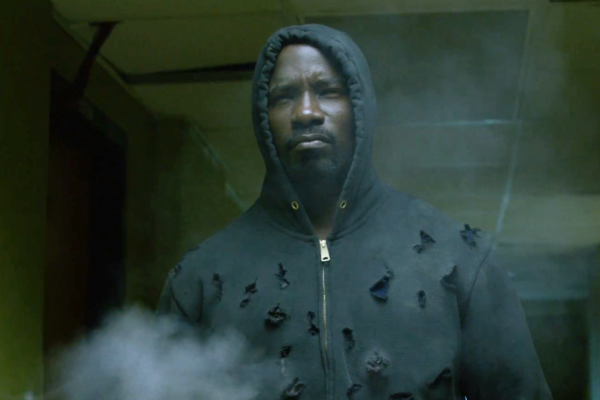 We really loved Mike Coulter in Netflix's Jessica Jones. That first run of Alias is one of the very best comic book runs, and they pulled it off. Now Coulter gets his own series – Luke Cage. Turns out his a big Woody Allen fan, and can draw comparisons. He told Decider:
I like Woody Allen. Woody Allen doesn't have a lot of black characters [in his films], but I'm not looking for black characters. I'm looking for the fidgety, interesting kind of quirky characters that he puts in his films because that's something I'm interested in seeing and exploring. I want to know what that's like. I watch that as a bit of a voyeur. I'm watching it from the outside and I don't know that world, but I'm very interested in it. Hopefully people can enjoy our world in that way, too.
We're definitely going to be watching, Mike.
Star Trek celebrates 50 years this year and did it in style at the Star Trek Official Convention Las Vegas. Allen was mentioned in a panel.
Kirsty Alley, who appeared in Deconstructing Harry, talked about working with Allen.
#STLV50 Kirstey Alley, poor audition but got offered role by Woody Allen. Wondered "Why!?" pic.twitter.com/J5xGjpX1br

— Trek Radio (@TrekRadio) August 5, 2016
Woody Allen is a get director but does things very differently. –Kirstie #stlv50

— STAR TREK Enterprise (@thenewstarship) August 5, 2016
And Ethan Phillips talked about working with Allen on Irrational Man.
#StarTrek Voyager Panel at #STLV50.
T Russ on portraying Tuvok blind, E Phillips on the Afterlife & Woody Allen. pic.twitter.com/cGrNf3wfR8

— Trek Radio (@TrekRadio) August 5, 2016
We couldn't find the quotes – anyone have them?
We love Star Trek, and the love that sites like TrekMovie.com were a big inspiration for us. Fun fact – one Allen film featured cameos by two future Star Trek actors in early roles. Stardust Memories has both Brent Spiner and Armin Shimerman.
A fun infographic. Woody Allen is the second least divisve director according to this inforgraphic. That doesn't mean he's not made bad films – but the critical consesus is close. A good one is a good one, a fine one is a fine one, and a bad one is a bad one.
What controversy? Woody Allen is the second least polarising director, it seems. pic.twitter.com/Qx4olfADrq

— Woody Allen Pages (@WoodyAllenPages) August 10, 2016
Elio Guaitolini, a restaurateur who owned Elios, has died. Elios was frequented by Allen, something mentioned in his New York Times obit.
Friend of the site Dene Kerohan posted the original Variety review of Annie Hall.
Variety reviews #WoodyAllen's masterpiece ANNIE HALL , 30 Mar 1977. pic.twitter.com/ZkG2JVHecP

— Dene Kernohan (@Dene71) August 11, 2016
Fan art corner
A fan poster for Melinda And Melinda
Une refonte pour l'affiche Mélinda et Mélinda ! pic.twitter.com/X2aTO1J0Ex

— Tout Sur Woody Allen (@ToutSurWoody) August 15, 2016
And one for Midnight In Paris
https://www.instagram.com/p/BJKtj82DZe4/