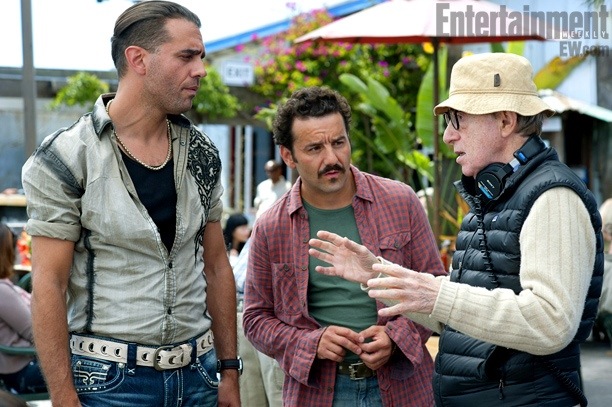 Blue Jasmine has just concluded its fifth weekend in the US box office. It opened to 1200 cinemas nationally, making it the widest release ever for a Woody Allen film. The result was another $4 million or so added to the US box office.
Blue Jasmine has now earned $14,799,000 in the US, and to 1283 cinemas. It's $4.3m weekend earnings were enough to make it 9th in the weekend box office, just slightly above 'Kick Ass 2'. Although it's the widest ever release for Allen, it is in less cinemas than every other film in the top 17. However, several weekends of Midnight In Paris earned more, and to less theatres.
At $14.8 million, 'Blue Jasmine' surpasses Allen's box office average ($13.6 million). It is his 13th highest grossing film of all time in the US, and should move comfortably into the top 10.
It is also the 7th highest earning indie film of 2013. The top two films ('Mud' and 'A Place Beyond the Pines') both sit at just over $21 million – so it's a possibility Allen could take the highest earning indie film of 2013 – much like he did for 2011 (again for 'Midnight In Paris'). Only one indie film surpassed the $20 million mark last year, and that was 'The Best Exotic Marigold Hotel' with a an impressive $40.1 million.
Not all foreign markets have reported, but those who have (Belgium, Czech Republic, Denmark, Norway and Slovakia) have grossed $1,297,210 in total. That brings the film's worldwide total to $16.1 million.
(As usual, this info comes from Box Office Mojo)
It remains to be seen if Oscar nominations will give the film an extra bump, otherwise we expect it to stay at just over $20 million in the US.
This week, 'Blue Jasmine' opens in Greece, Hungary, Finland and Romania.