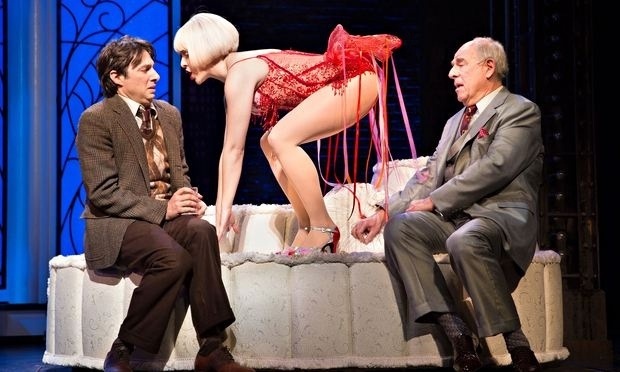 The Bullets Over Broadway Musical opened on Broadway in 2014. In 2016, it looks like it is set to tour. Based on the 1994 Allen film, we now have two more theatres adding the show – Kravis Center in Florida and Ordway Center in Minnesota.
The announcements follow previously announced dates in Los Angeles and Seattle. Dates and locations below.
Kravis Center, West Palm Beach, Florida
March 22-27, 2016
Ordway Center, St Paul, Minnesota
April 12-17, 2016
Allen wrote the book for the musical, which was directed by Susan Stroman.
With four cities announced, it seems very likely the production will tour many more major cities throughout 2016. No casting or further details yet, and nothing on their website. We will make a full run of dates when we hear more.
Here's the ad for the Los Angeles production.