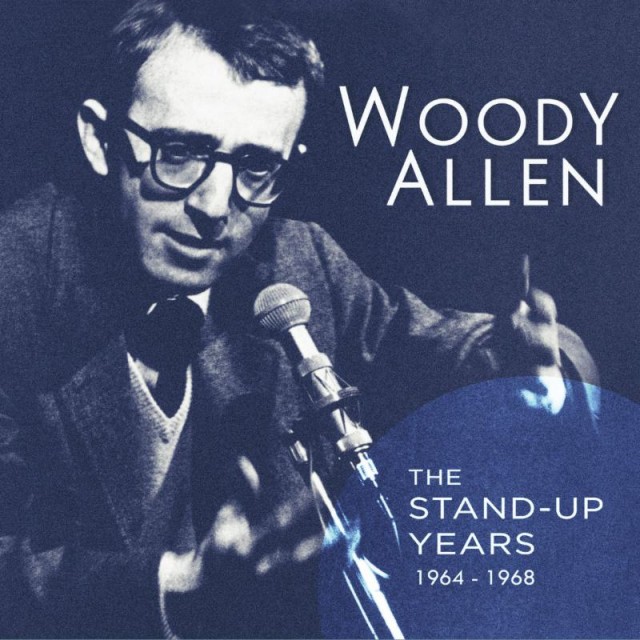 Robert Weide directed Woody Allen A Documentary in 2012, and since then has worked on a number of Allen related projects. The latest was supplying new audio interviews and liner notes to The Stand-Up Years 1964-1968 – a new collection of Allen's 60s stand-up albums. In a new interview with the Huffington Post, he talked about Allen, his work with comedians and more.
It is a very in-depth interview, one that is great if you're a comedy geek.
On Allen being a comic pioneer.
He was a unique voice, an original voice when he emerged. I think maybe what he did that hadn't quite been done before the way he did it was the neurotic New York Jew. They didn't really have a voice in standup. The contemporary urban Jew. He gave voice to that. My criteria is just what makes me laugh.
On the beginnings of Allen's stand up
It really starts with Mort Sahl. It was sort of a double edge sword because on the one hand, Mort inspired Woody to do standup because he was so brilliant. It's like what people say when they first hear Bob Dylan, "I didn't know music could sound like that." When Woody heard Mort it was like, "Oh, I had no idea that standup comedy could be this." It inspired him but at the same time it intimidated him because he said, "I'll never be as good as that guy." I think in an odd way that's still what holds Woody back from acknowledging how good his stuff is in the same way that with his movies he compares himself to the great world directors like Bergman and Fellini and others he admires so much.
On his progression through his albums
Basically you should jumble up the tracks from all three albums and pull them out at random and not really know what came from which album. I'd say he's pretty consistent. This isn't a long time, '64 to '68 is only four years, so it's not like his movies where you can compare Bananas to Match Point and see over decades how he's changed and evolved. I think if you really start to get into it you can hear in those later years that he's just a little more relaxed. Woody has told me–and he's said this elsewhere–he did not enjoy performing. He did not enjoy doing standup, he was pushed into it by his managers. He just wanted to be a writer but his managers thought he had a very funny stage presence and he would be great as a standup doing his own material instead of writing for others.
A lot more at the Huffington Post. For some reason you have to scroll to halfway down the page.
Weide is currently working on a documentary on Kurt Vonnegut. You can back it on Kickstarter and get some fantastic signed Woody Allen rewards.
'The Stand-Up Years: 1964-1968' is out now. It is available on CD and digitally in the US and Australia. You can get it now on iTunes.