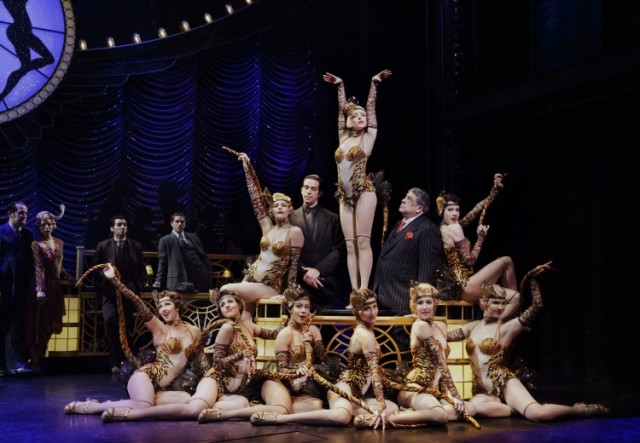 The Bullets Over Broadway Musical is heading to Seattle in 2016. Based on Woody Allen's 1994 film Bullets Over Broadway, the show ran on the real Broadway in 2014. It is now set for a small run of shows as part of the KeyBank Broadway at the Paramount.
The 'Bullets Over Broadway Musical' will play 2nd til the 7th February 2016. It follows on from dates previously announced for Los Angeles in January. No casting details have been announced.
The Broadway production was directed by Susan Stroman and had a book written by Allen, featuring many changes from the film version. It starred Zach Braff (who had a small role in Manhattan Murder Mystery).
The 'Bullets Over Broadway Musical' will play as part of KeyBank Broadway At the Paramount's 2015/2016 Season. Find out more about the full season at their website.
Go the their Bullets Over Broadway page for ticket information.
It is great to see a touring production, and hopefully it will mean many more people will see this musical! With LA and Seattle announced, maybe it will come to your town soon. We never got to see it…maybe one day!