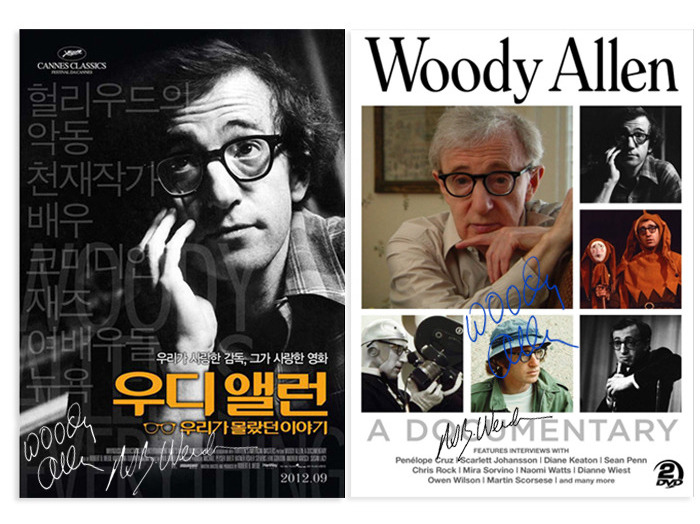 A new project has just hit Kickstarter that has some great rewards for Woody Allen fans. Robert Weide, director of Woody Allen: A Documentary, has a new film project- a documentary about Kurt Vonnegut. A 30-year passion project, it has now been added to Kickstarter to get it over the line. Amongst the rewards are some great signed Woody Allen items.
The documentary is called 'Kurt Vonnegut: Unstuck In Time'. Weide first approached Vonnegut about a documentary in 1982, and in 1988 production began. Filming continued on and off for decades, up to Vonnegut's death in 2007 and beyond. You can find out more about the film's fascinating journey at their Kickstarter page.
Here's Weide (right) with Vonnegut (left).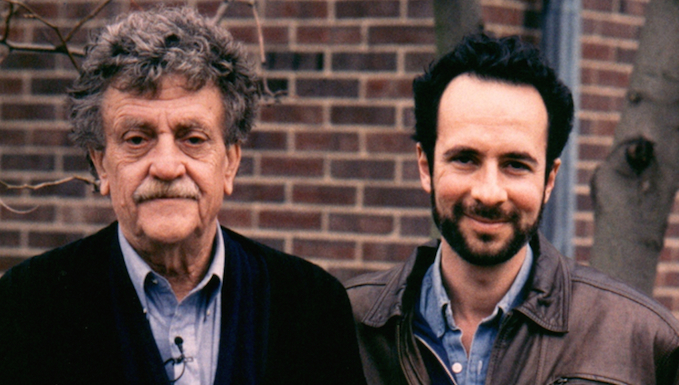 As is common with Kickstarter campaigns, there are lots of great rewards for backers, encompassing goodies from Weide's career – from 'Curb Your Enthusiasm' or his documentary 'Lenny Bruce: Swear To Tell the Truth', as well as Vonnegut books. There's some very rare Woody Allen signed items too. They are:
Woody Allen: A Documentary DVD (bothe region 1 and region 2) – Signed by Woody Allen and Bob Weide
Woody Allen: A Documentary 1-Sheet Poster – Signed by Woody Allen and Bob Weide.
They all come with digital copy of the film, credit on the film and more.
It is extremely rare that the public can just buy such cool autographed items. They are limited and some of them have already gone.
Find out more at the Kurt Vonnegut: Unstuck In Time Website.