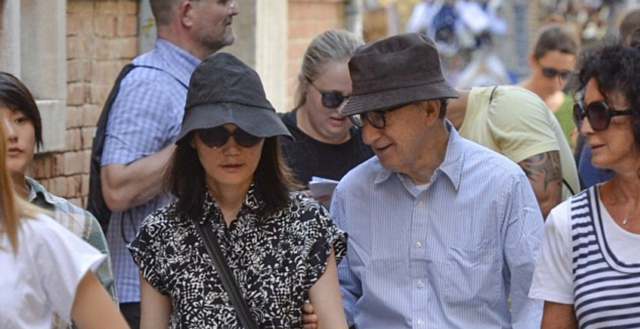 Woody Allen turns 81 today. And he shows no signs of slowing down.
Allen spent his 80th year being remarkably prolific, even by his own standards.
The end of 2015 saw that year's film, Irrational Man, wrap up its European run. It hit DVD and Blu-Ray shelves shortly after. Of course, Allen had already moved on.
He released a new film – Café Society – including an appearance at the Cannes Film Festival and the Venice Film Festival. He surprised everyone by signing a new deal for it – with Amazon. It turned out to be Allen's biggest hit since 2013's Blue Jasmine.
He went on to write and direct in a 6 episode series also for Amazon called Crisis In Six Scenes. He also starred in it, his first time starring in his own work since 2012's To Rome With Love. Also in the series were Elaine May and Miley Cyrus.
And of course, he spent a couple of months shooting a new film for 2017, starring Juno Temple, Justin Timberlake and Kate Winslet. It looks like a murder drama set in the 1950s.
Allen's musical Bullets Over Broadway went on tour around the US for the first time, including a premiere in Los Angeles. In New York, the New York Philharmonic paid tribute to Allen with a live performance of the score to Manhattan. Hannah And Her Sisters was given an exclusive live read, directed by Olivia Wilde, with a huge array of stars.
Twilight Time continued their US Blu Ray reissues of Allen's early works. In the UK, Arrow Academy released new lavish blu-ray box sets.
Of course, Allen continued his jazz residency with the Eddy Davis New Orleans Jazz Band, most Mondays at the Carlyle Hotel in NYC.
Next year seems to be another typically prolific year. Most interesting comment this year for us was Allen saying he was thinking about writing an autobiography. It will no doubt be a huge seller and a big deal if he does.
Happy 81st birthday, Woody Allen!