A raft of new interviews have come in with Woody Allen from European press. Café Society, his new film, is being released in some major European markets in the coming weeks. In these wide ranging interviews, he discusses his new film, the one he's about to make, his Amazon series Crisis In Six Scenes and much more.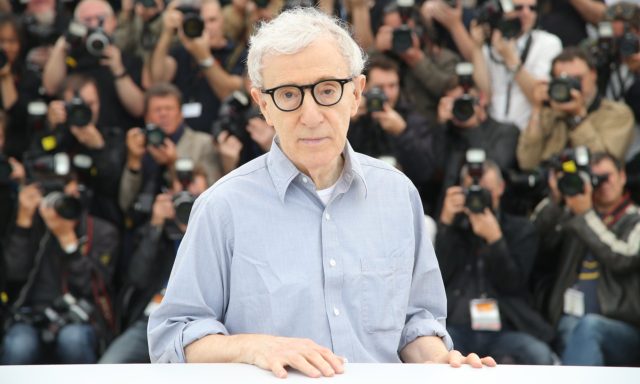 The best of the lot is a new interview with The Guardian.
On Café Society, and why he made it.
My intention was people would pay their money and have some kind of human experience.
On the Amazon series.
Amazon badgered and badgered me for two years, sweetening the pot until I could not afford to turn it down.
But far more interesting is the human moments. Allen plays the lottery. He doesn't enjoy the Olympics. And more confirmation that the 2017 film will be set in a fairground.
Most interesting, is that Allen is mulling writing an autobiography.
I would have to go through the many regrets in my life and the many turbulences. But that's OK. It's conflict and excitement. It would be nice to write that out.
It would be a massive seller if he did.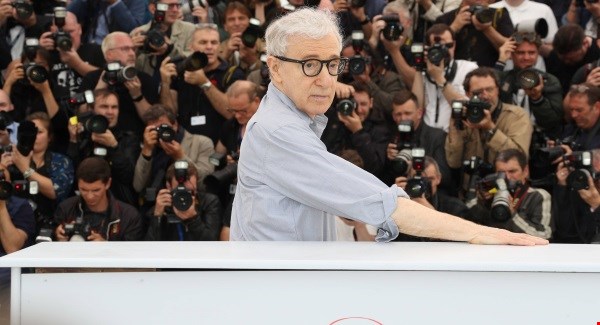 Irish Examiner also has a new feature on Allen.
On making romances, like Café Society.
I do a certain amount of romantic movies. It comes from my upbringing. I was brought up on Hollywood movies and they had indelible influence on me.
He discusses his two leading ladies, Kristen Stewart and Blake Lively.
Kristen was perfect for the part of Vonnie. I needed somebody who could play an adorable little secretary from Nebraska with little white socks and little dresses who then transforms into a sophisticated beauty in cosmopolitan Manhattan.

Kristen has a smaller dark beauty in the tradition of stars like Elizabeth Taylor, while Blake is more like Grace Kelly. She is tall and gorgeous and looks like an aristocrat who grew up riding horses and going yachting.
Once again, he mentions the novel structure.
Originally I wanted to have the structure of a novel, to tell the story of a family over a period of time. Like a novel you should have the voice of the author and since I was the author I did the narration.
Finally, a new feature in Spain's El Pias.
Allen talks more about the romance of the film, and Jesse Eisenberg.
It is a romantic film. It is not only romantic for those girls. Jesse's character is very sweet, and that time in California and New York, the thirties, were also very romantic.
On Crisis In Six Scenes, he reveals that it's a 'pure' comedy, and that the turbulent era plays into it.
There are six and a half hours of pure comedy set in the sixties, when they thought that the US would break out a revolution with Vietnam, hippies, Black Panthers
Café Society opens in Spain this weekend, and the UK and Ireland next weekend. It is starting to roll out around the world. Crisis In Six Scenes hits Amazon on 30th September.