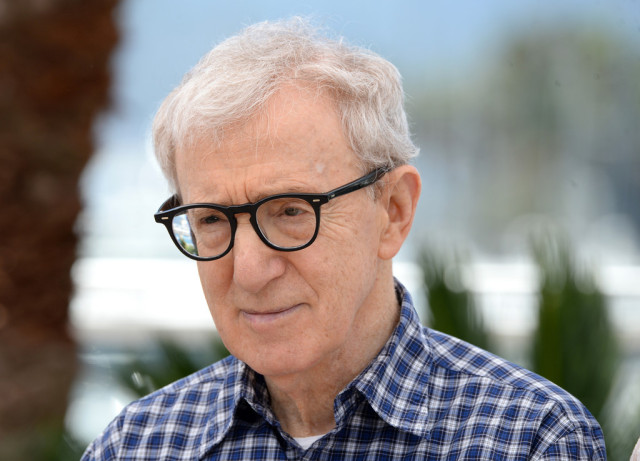 This week sees production begin on Woody Allen's 2016 Film. It will be his 46th feature film. Production begins in Los Angeles and will move to New York in mid September, continuing through October.
Here's what we know.
The film is set in 1935(ish). It will be about a Jewish family, perhaps a couple. There will be an element of organised crime.
The era between the wars has been a constant source of inspiration for Allen. He has gone to that well around a dozen times, whether setting his films there (Radio Days, Magic In the Moonlight) or travelling through (Zelig, Midnight In Paris). Allen has also played around with large family ensembles before (Hannah And Her Sisters, You Will Meet A Tall Dark Stranger and more).
The film is shaping up to have one of the biggest casts ever for an Allen film. 14 actors have been announced for the film – Max Adler, Jeannie Berlin, Anna Camp, Jesse Eisenberg, Stephen Kunken, Sari Lennick, Blake Lively, Parker Posey, Paul Schneider, Tony Sirico, Kristen Stewart, Corey Stoll, Ken Stott and Bruce Willis. Not announced but sitting on the IMDB page is Gregg Binkley and Paul Schackman.
The headline cast doesn't scream comedy, but actors like Camp, Posey, Schnieder and Willis have played major comic roles. But it is hard to read the tone from the cast list. Juliet Taylor led the casting, and it is something like her 400th film with Allen.
Vittorio Storaro will be the cinematographer. It is the Academy Award winner's first time working for Allen. It will also be both their first time shooting with digital cameras. Santo Loquasto returns as production designer. Also back are Allen's longtime producing team of Letty Aronson, Steve Tenenbaum and Edward Walson.
Storaro has said he has already done scouting in Los Angeles and New York (Robert Weide also confirmed LA scouting), so there are bound to be outdoor sightings of the cast. With such visible stars such as Stewart, we expect it to be all over social media.
We don't know much more, but for an Allen film, this is quite a lot. We are sure to find out more in the coming weeks. Production is expected to last well into October. We will, of course, be covering everything we can on the site, so make sure you check back.